→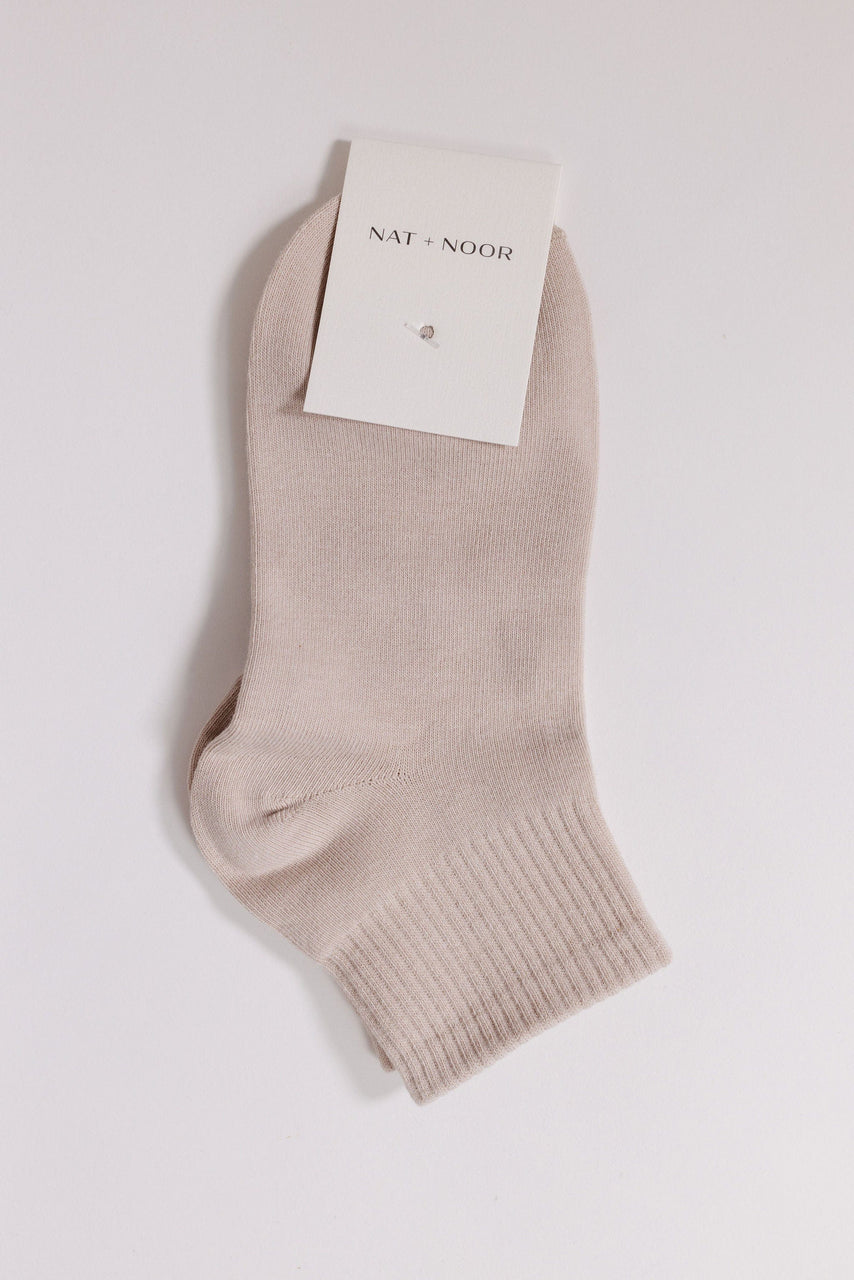 Nat + Noor Ankle Sock in Cream
$ 8.00
Simple socks in an ankle length style . So soft. Perfect to pair with sandals, tennies or ankle boots.
Fabric content: 95% cotton 5% elastane
One size fits most
Nat + Noor is a jewelry & accessory brand dedicated to timeless pieces, with equal thought for design & functionality. We love the well-worn staples.
Natalia, the founder and creative director, has a background in art and design. She is inspired by color, patterns, and texture found in nature. 
Noor means light in Arabic. This word encompasses what we create and spread.