→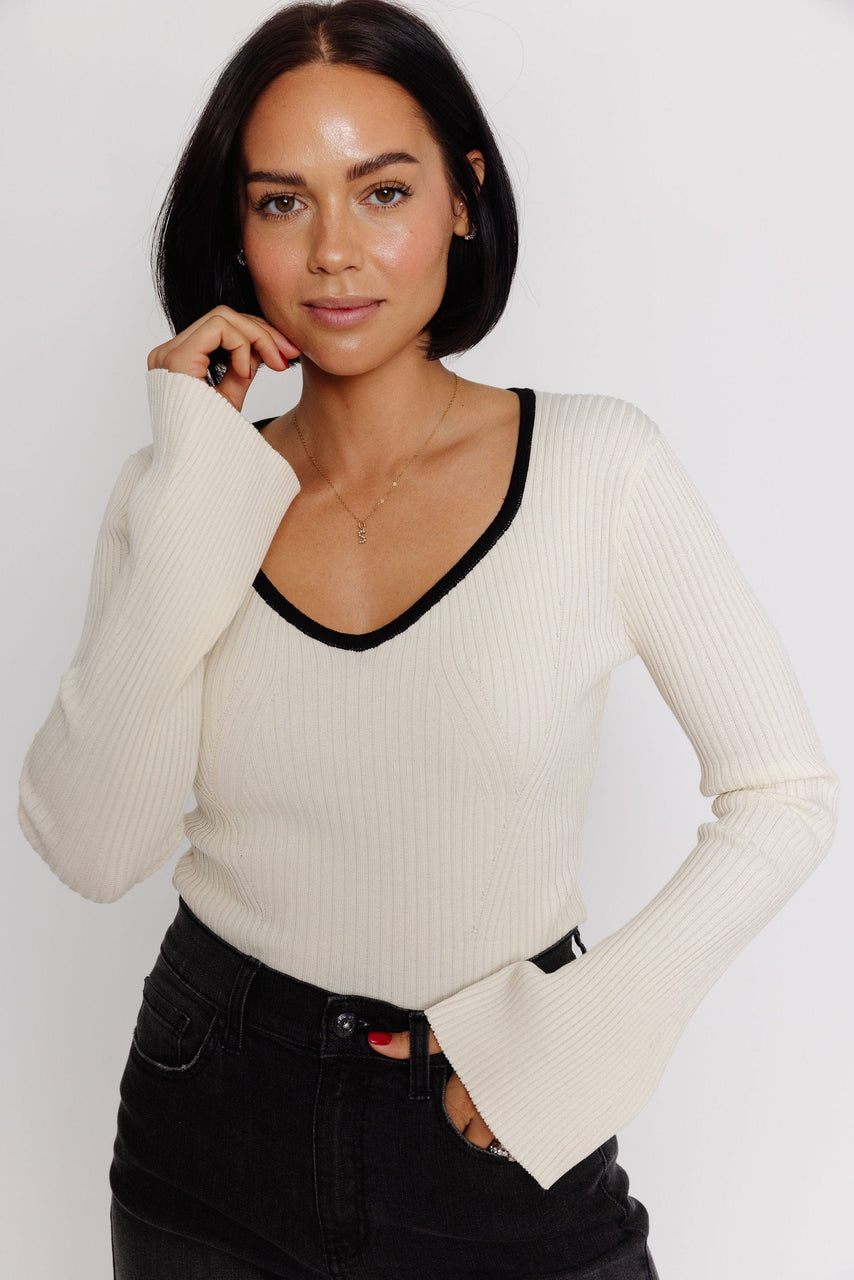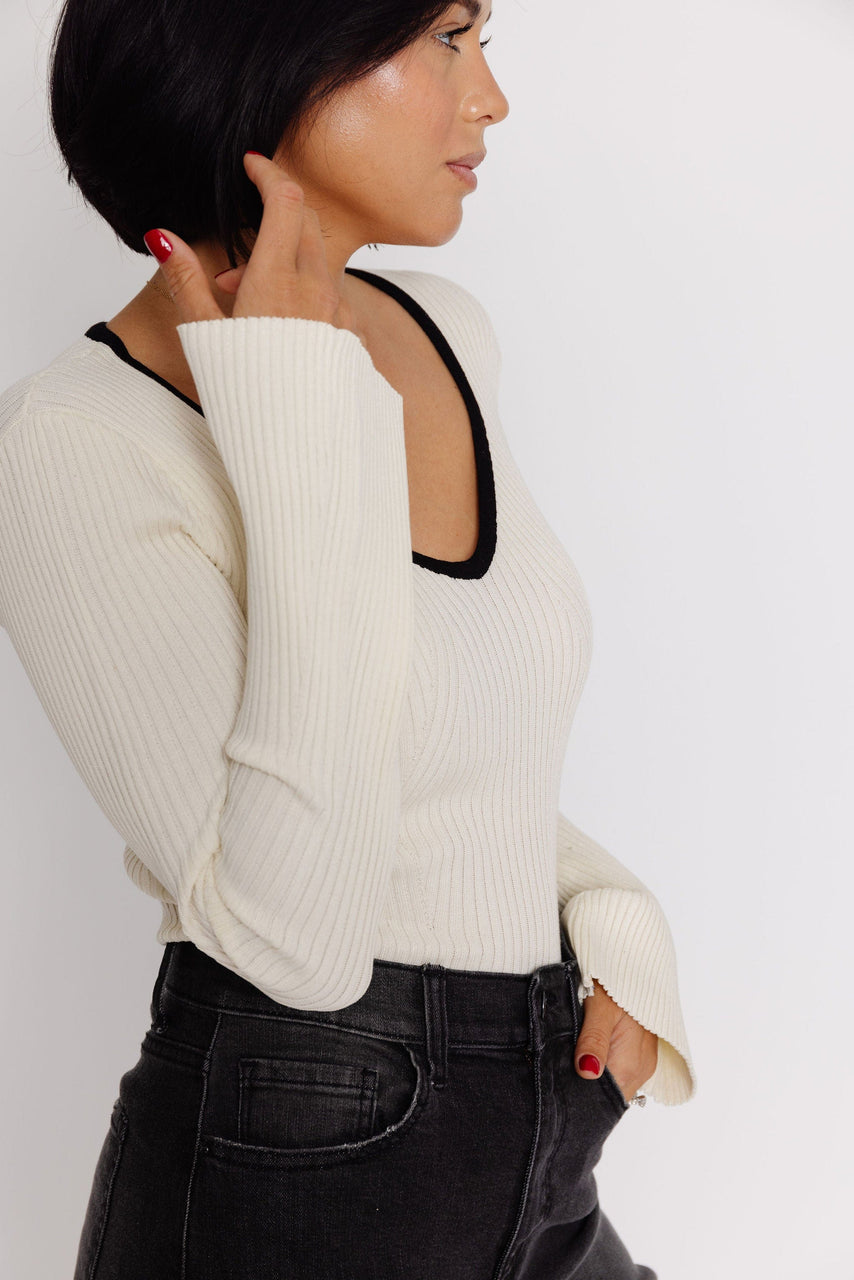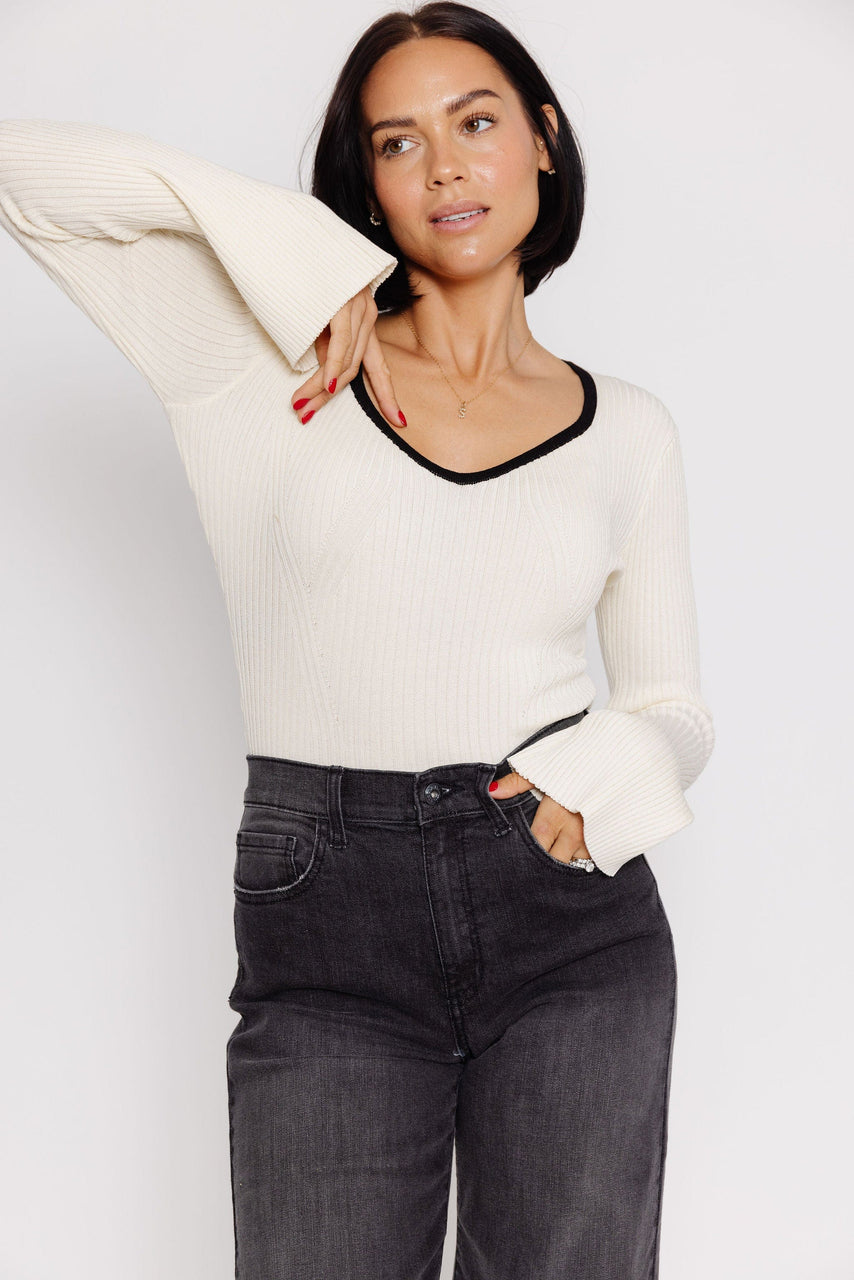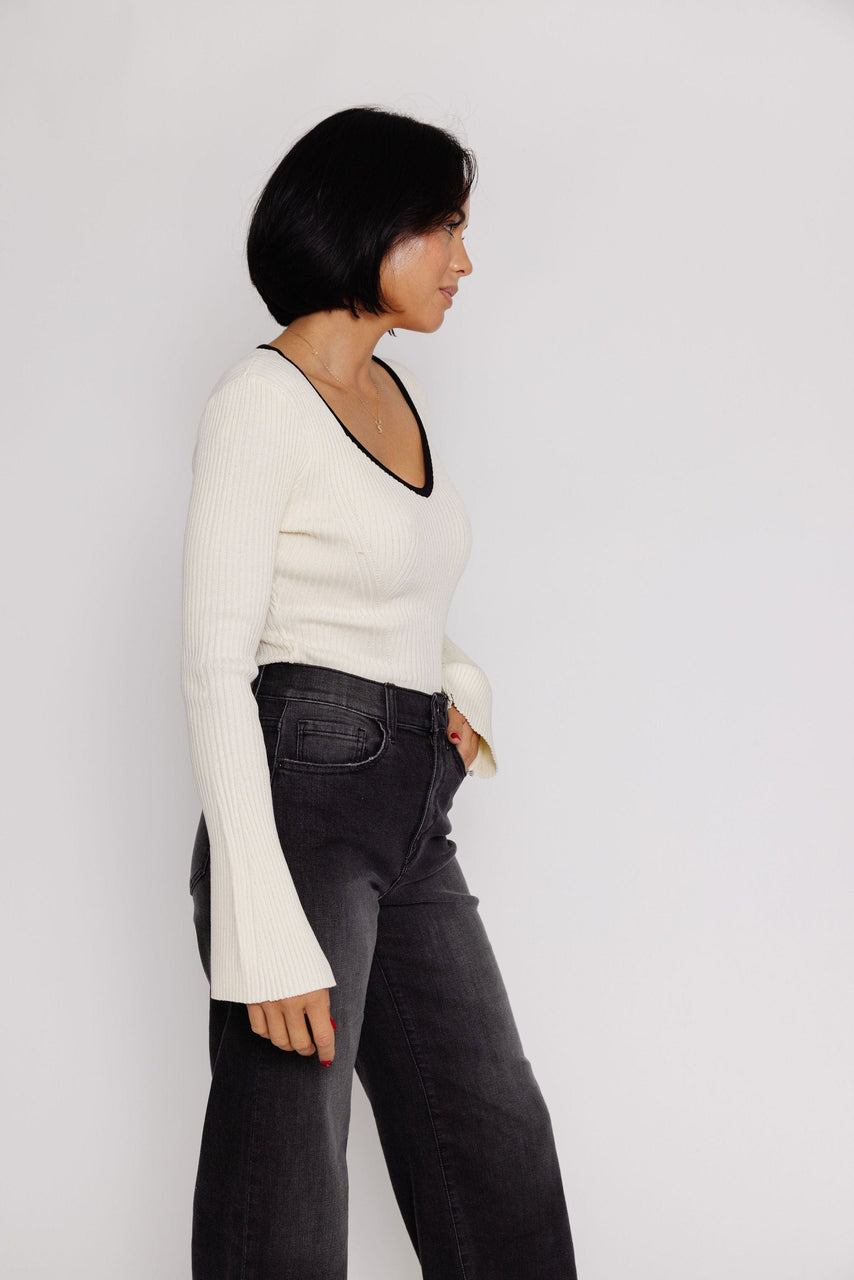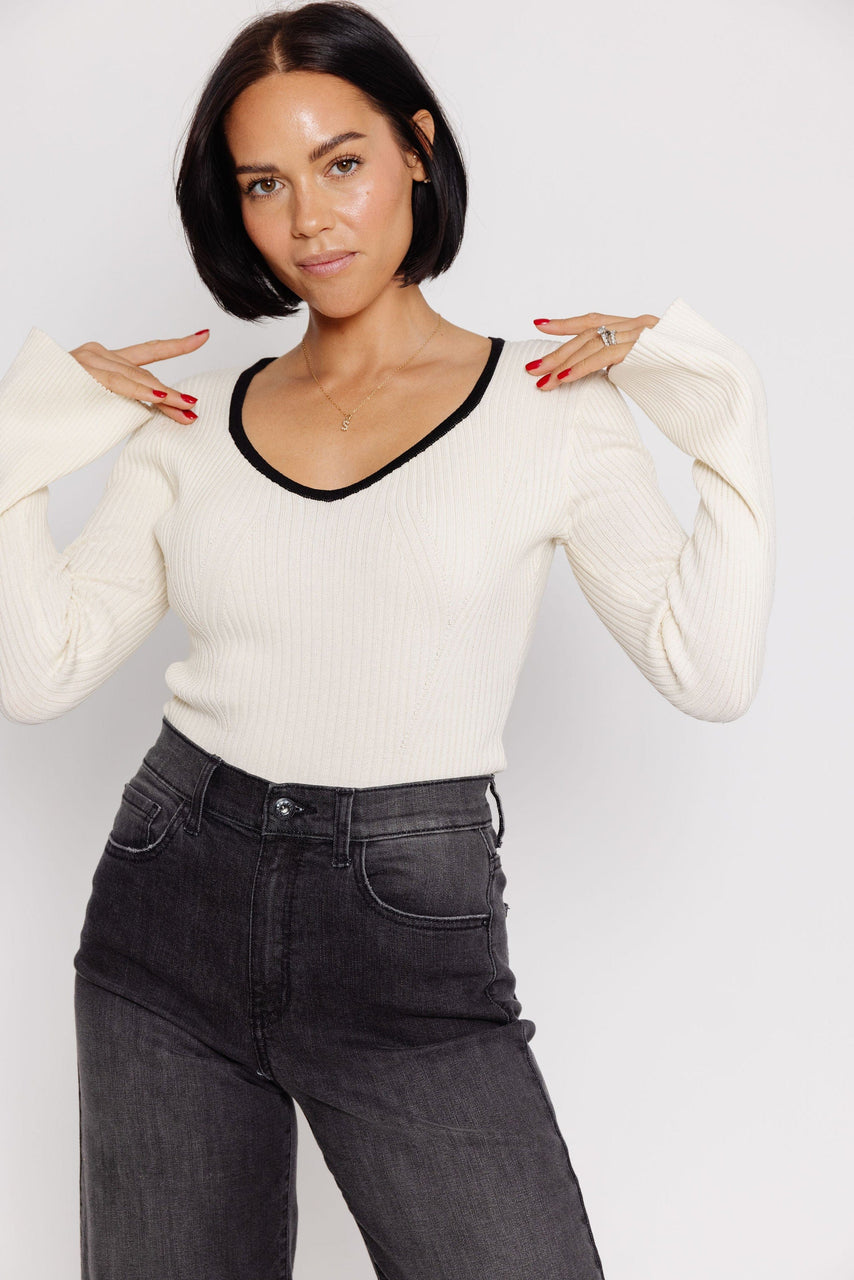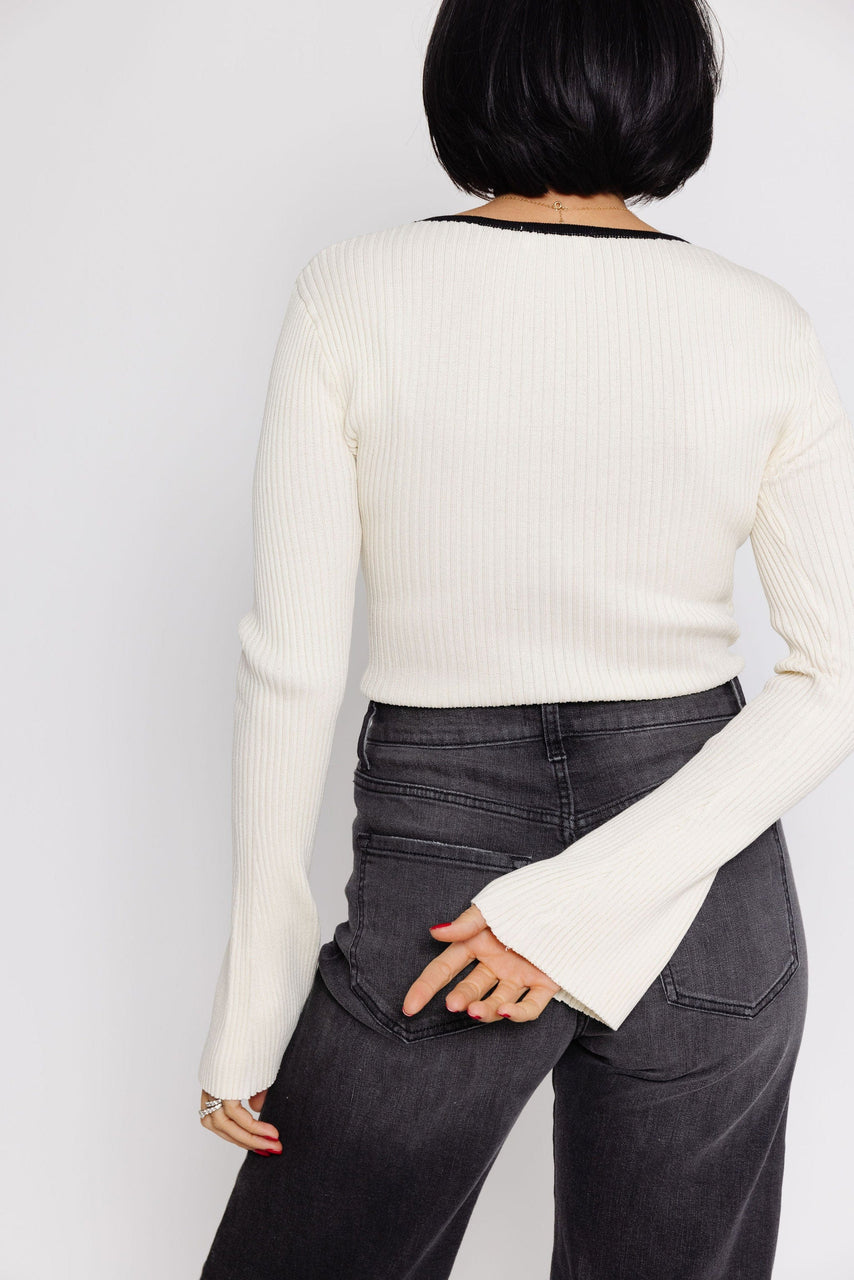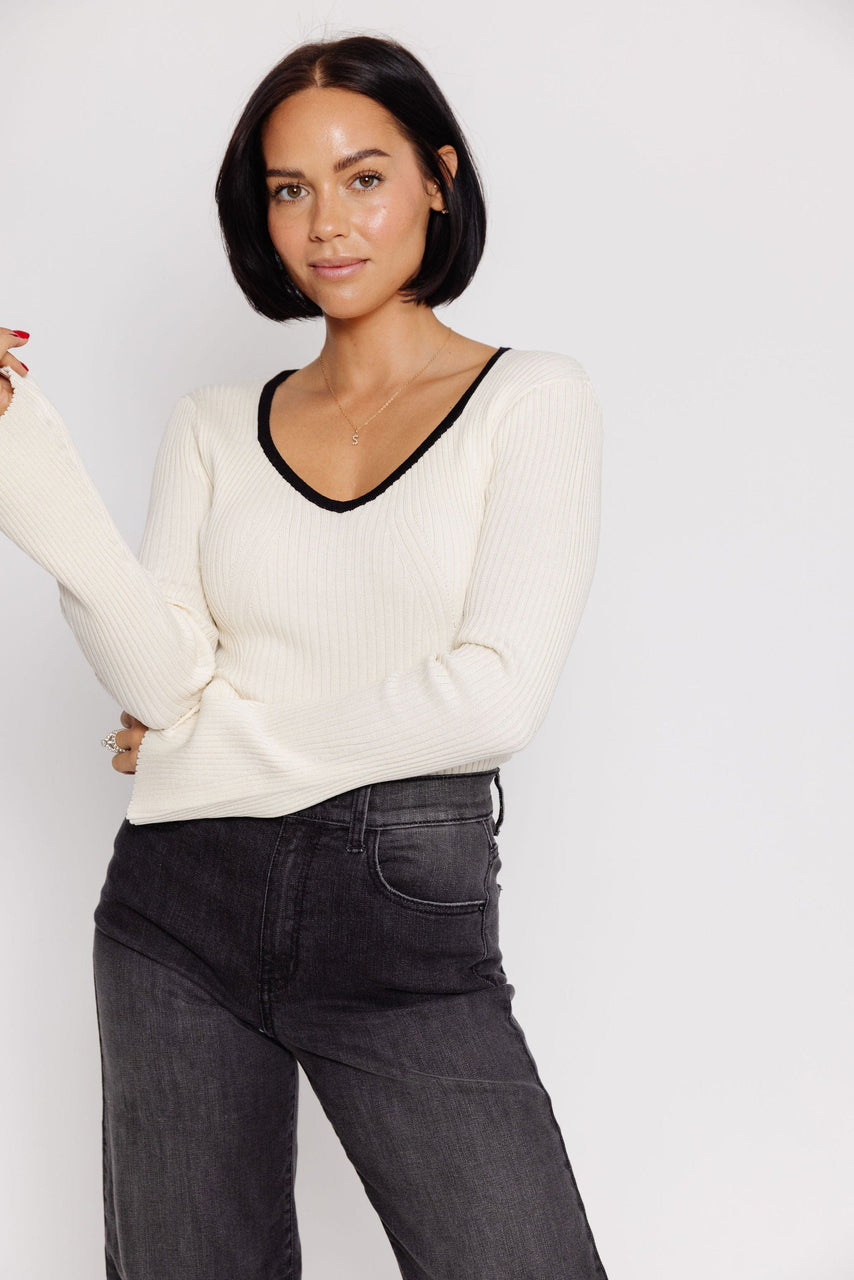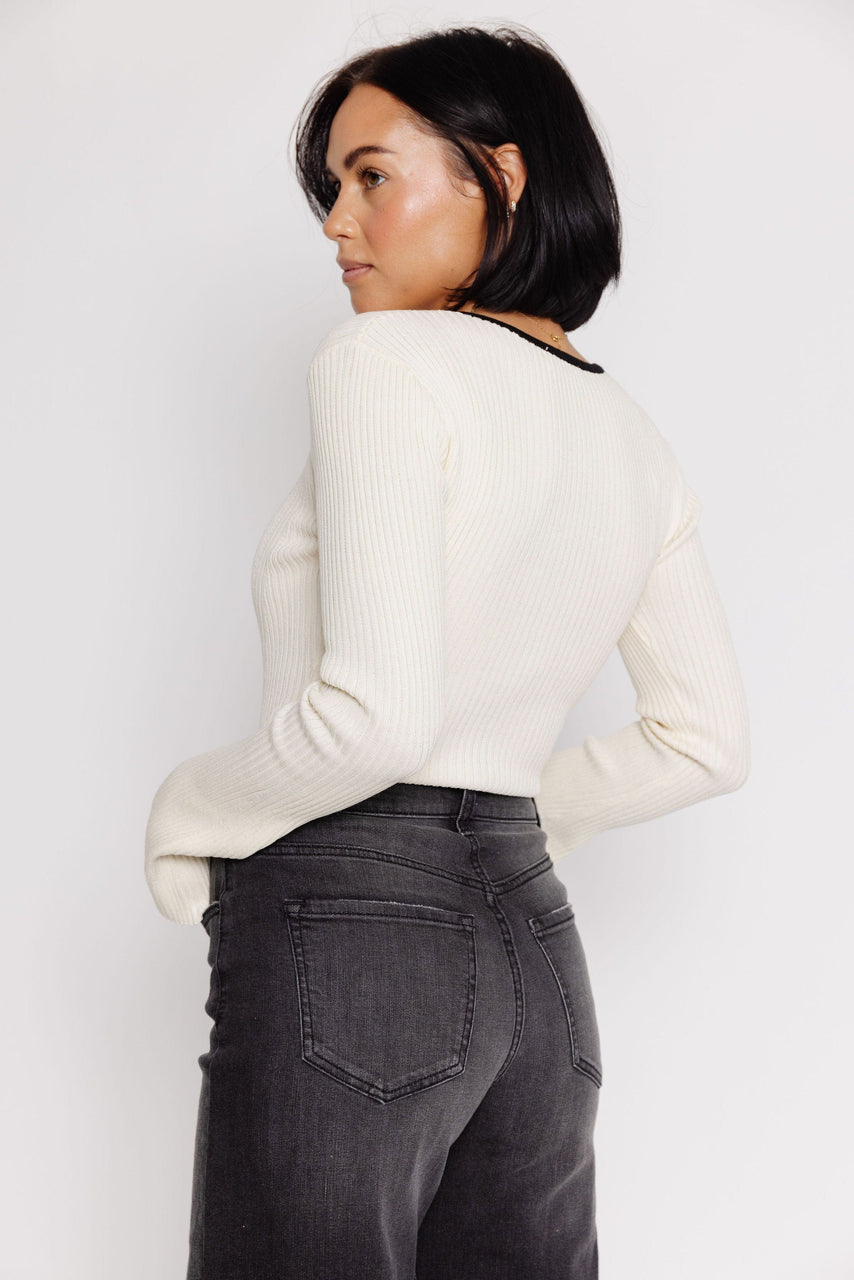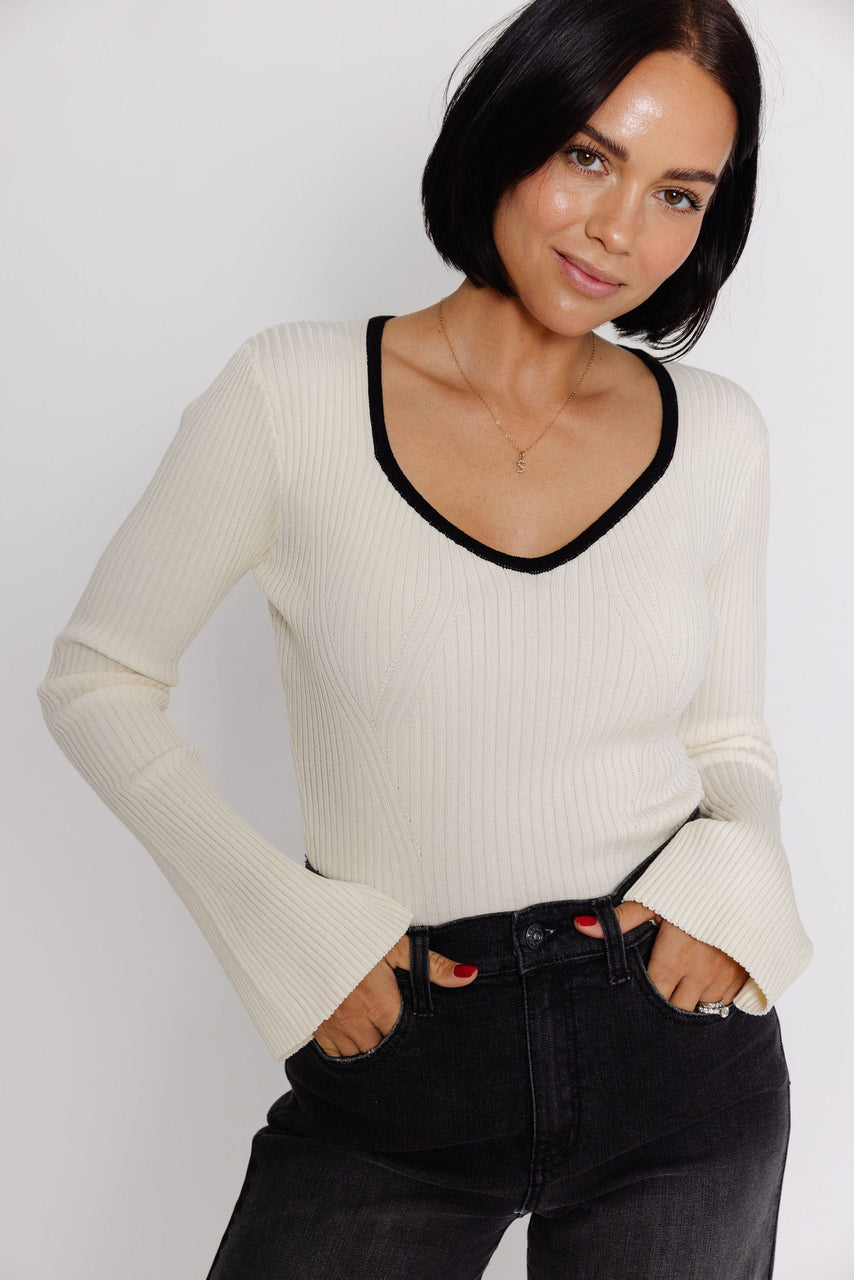 Florance Sweater Tee in Ivory
$ 54.00
We love a sweater that also has the look of a tee. Details include a sweetheart neckline with black contrast all in a formfitting silhouette with bell sleeves. Ribbed with a bit of stretch.
Fabric content 68% viscose 32% polyester
Product length is 20.5" based on size small
approximate measurements:
small: bust 24" hem 16"
medium: bust 26" hem 18"
large: bust 28" hem 20"
Fit is fitted with stretch
Veronica is wearing a small
height 5'4"
bust 32"
waist 27"
hip 36"