→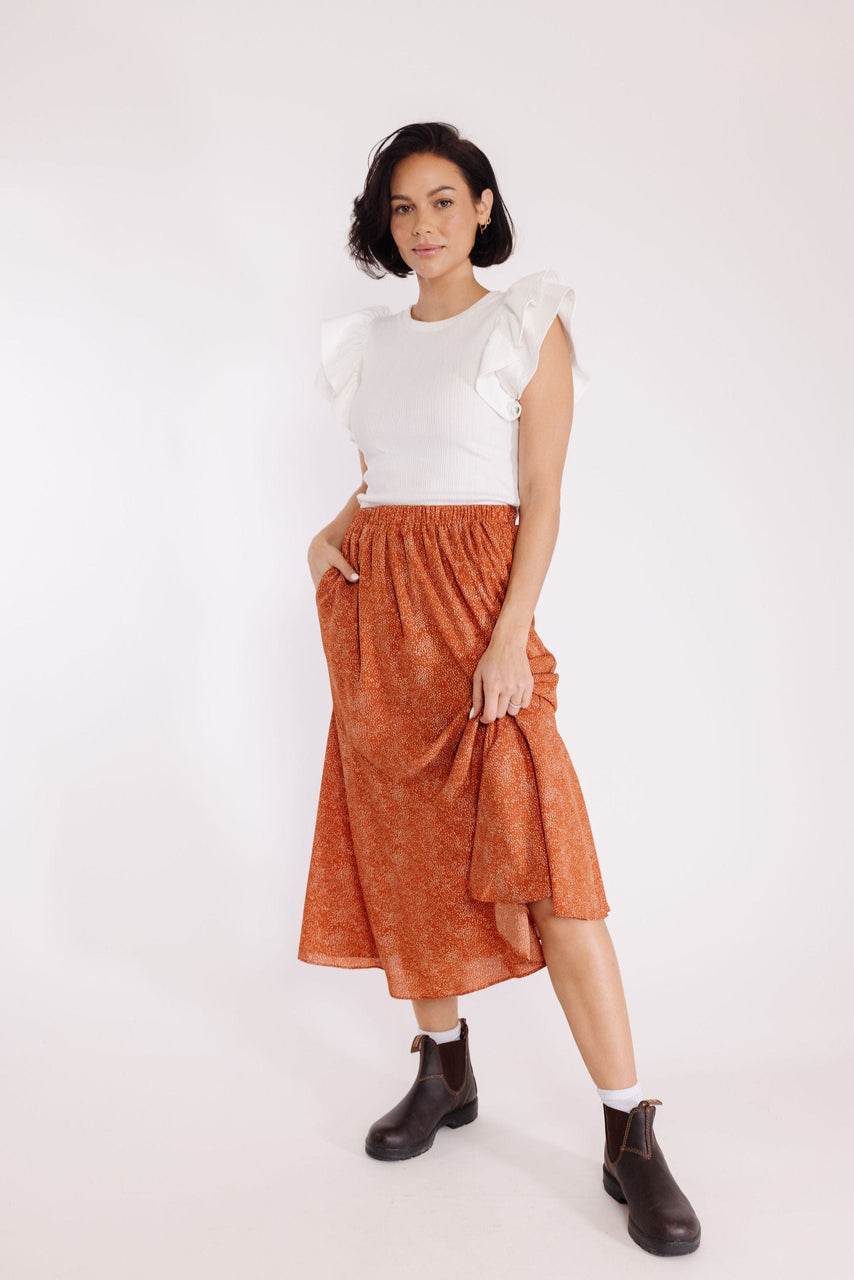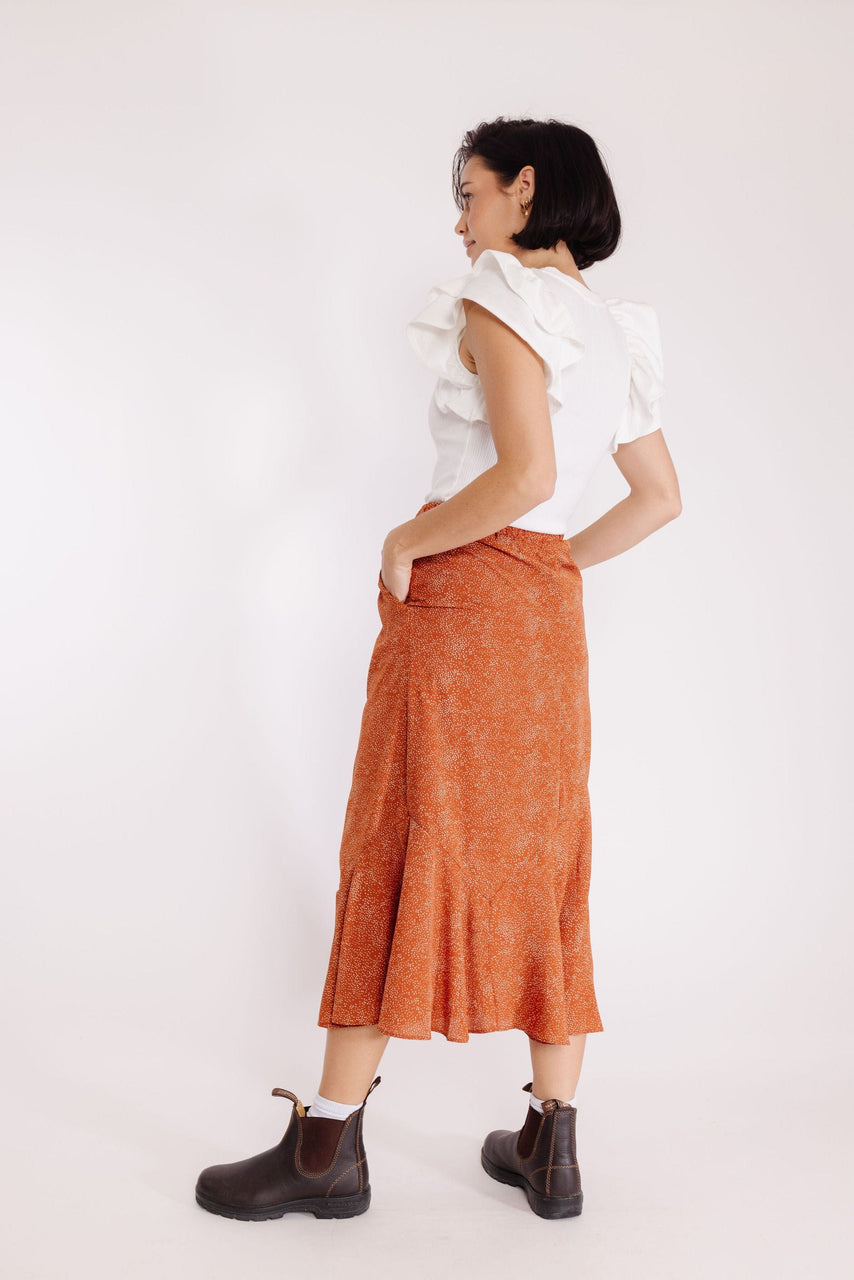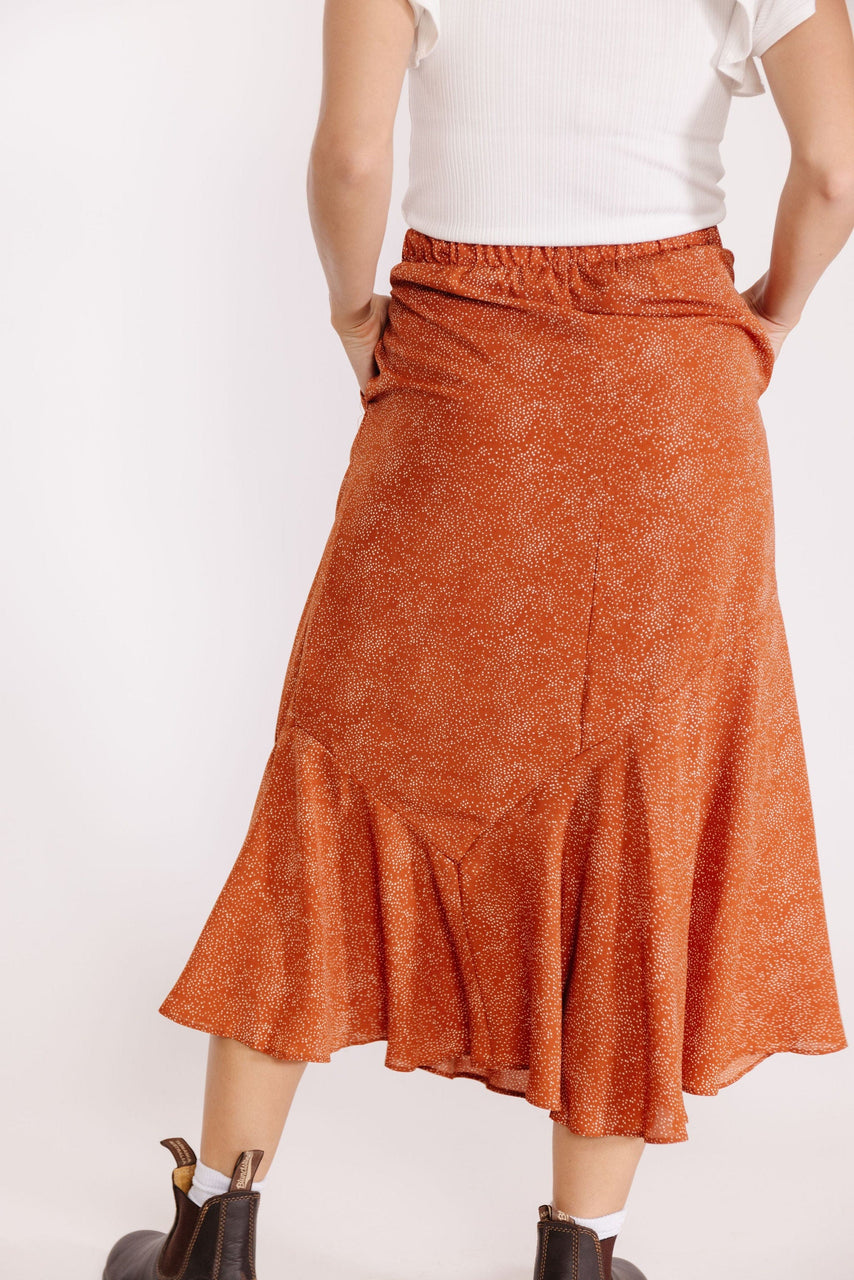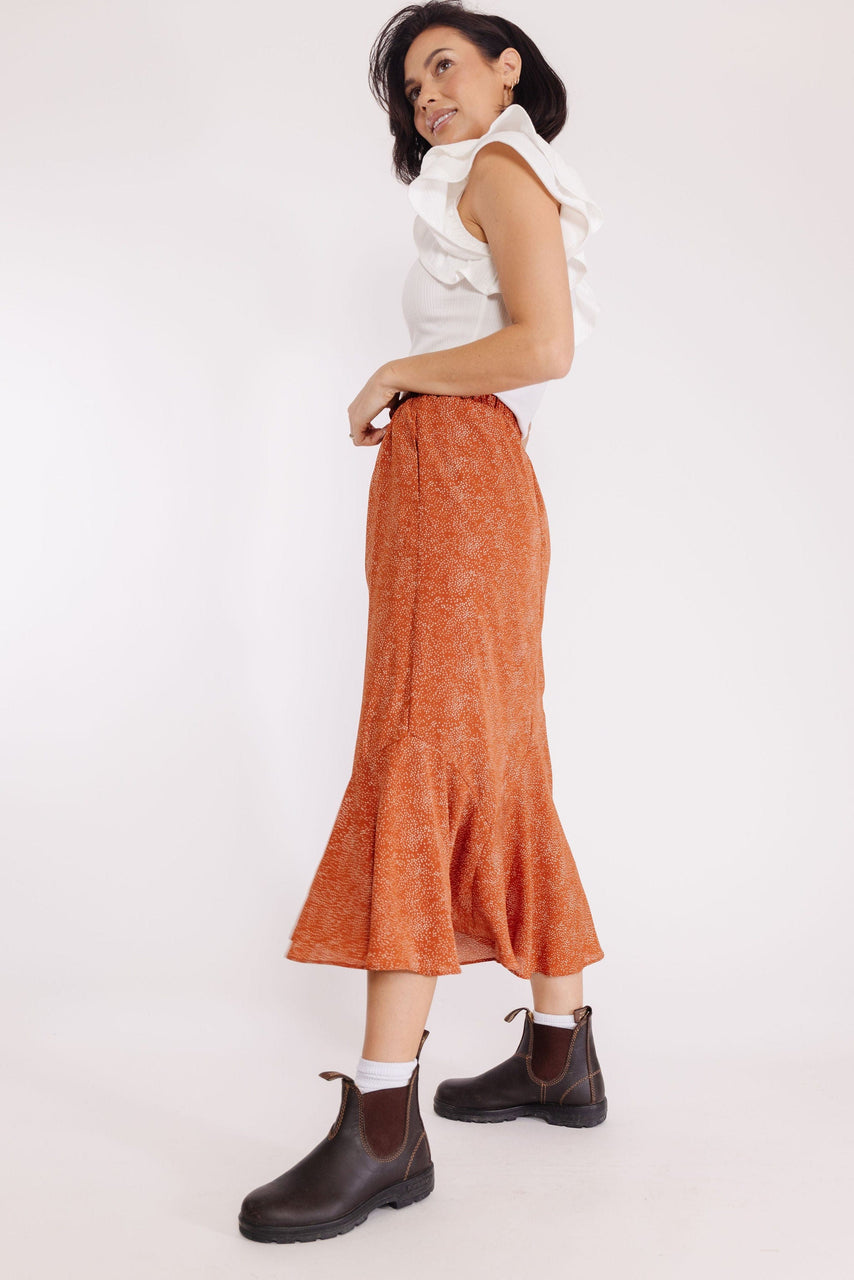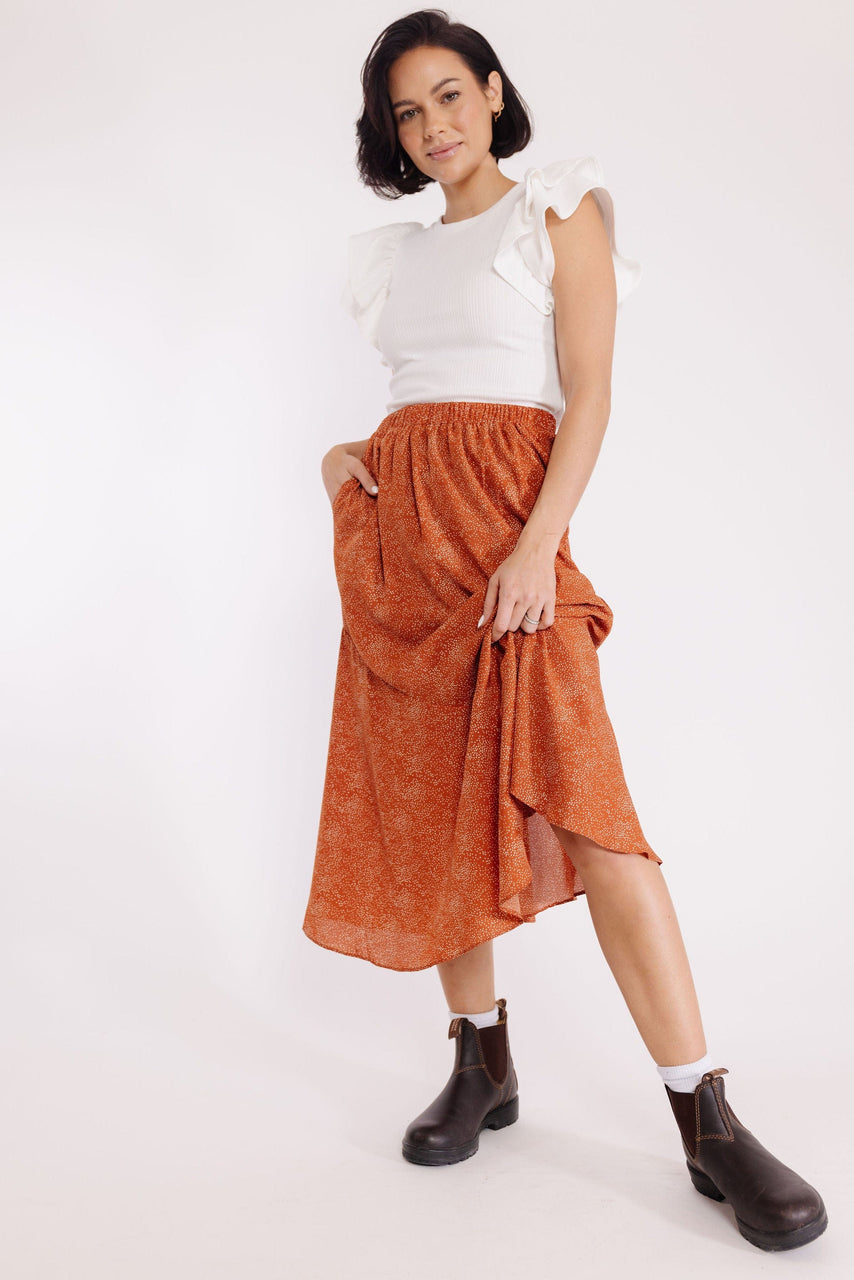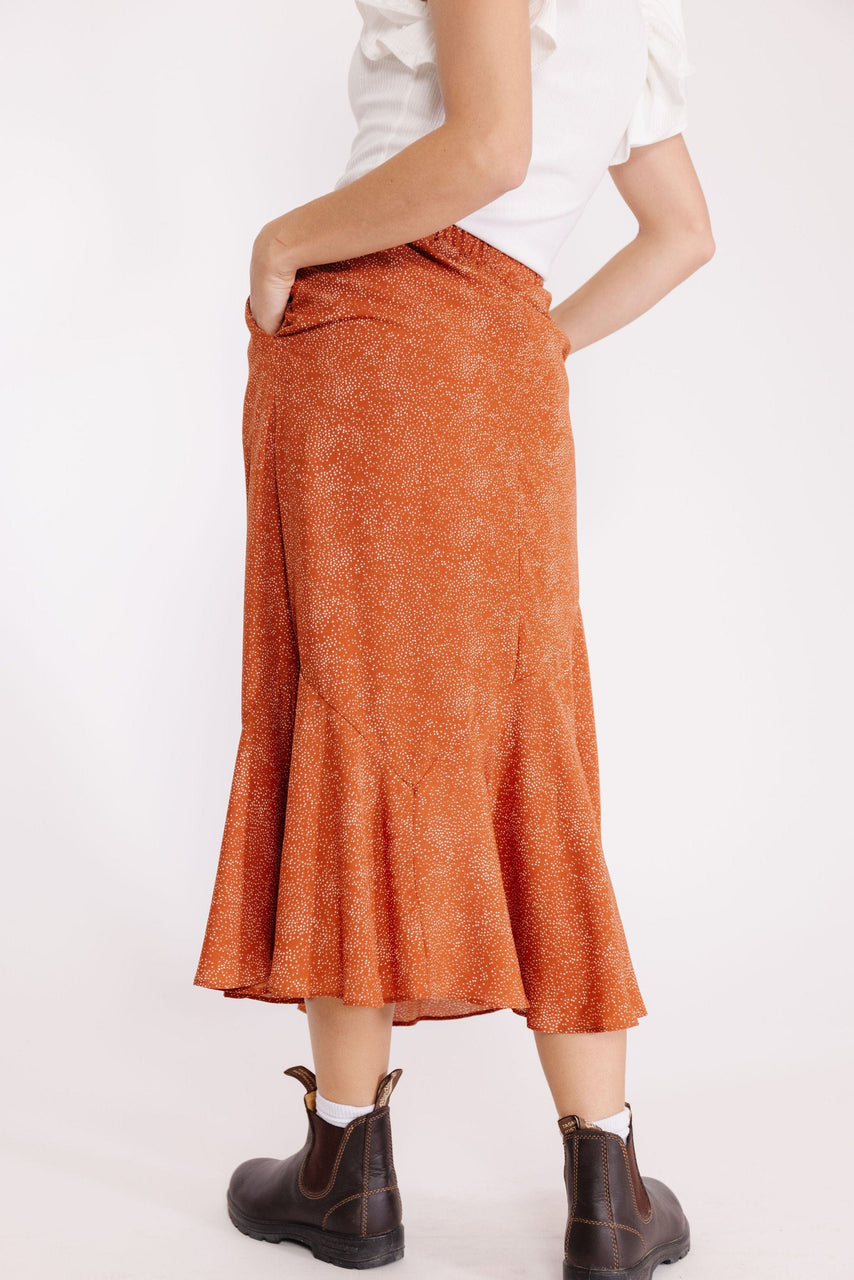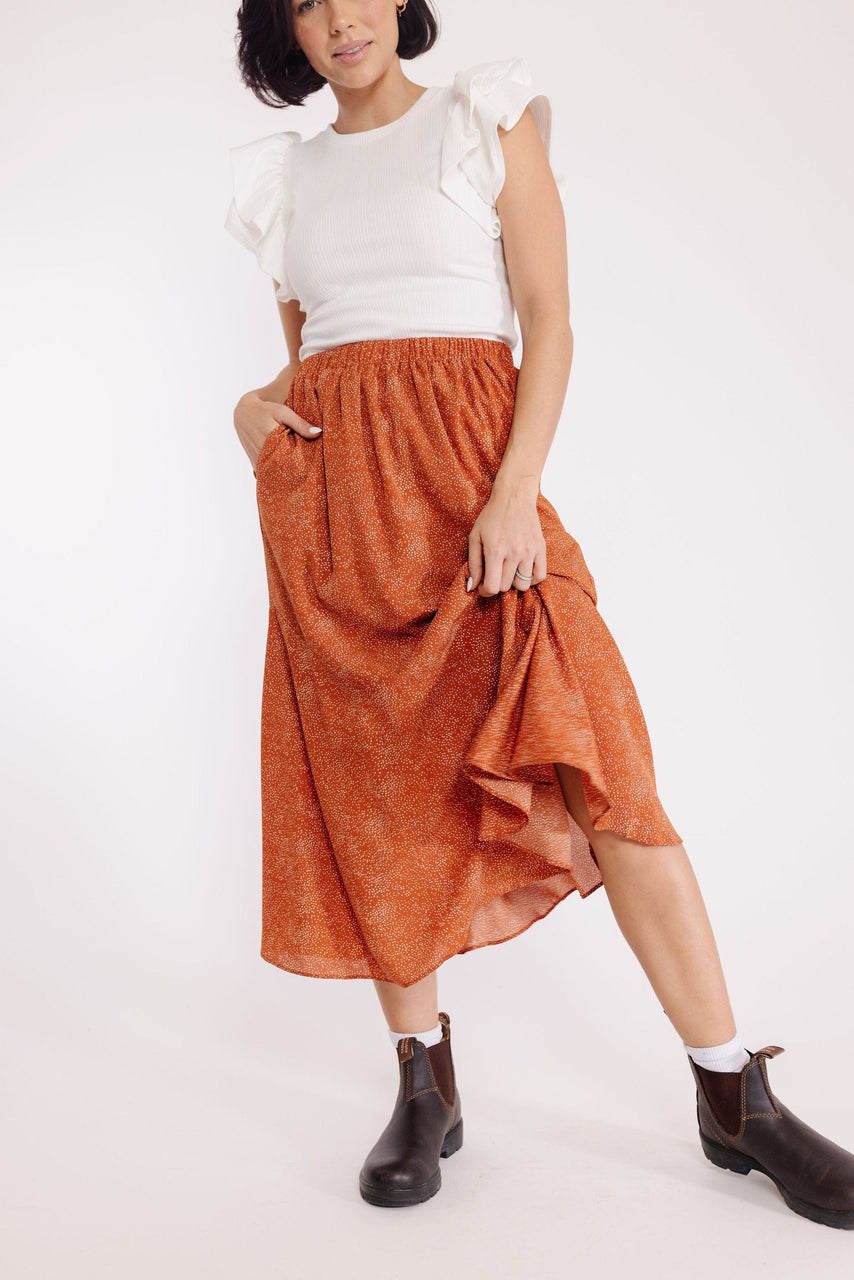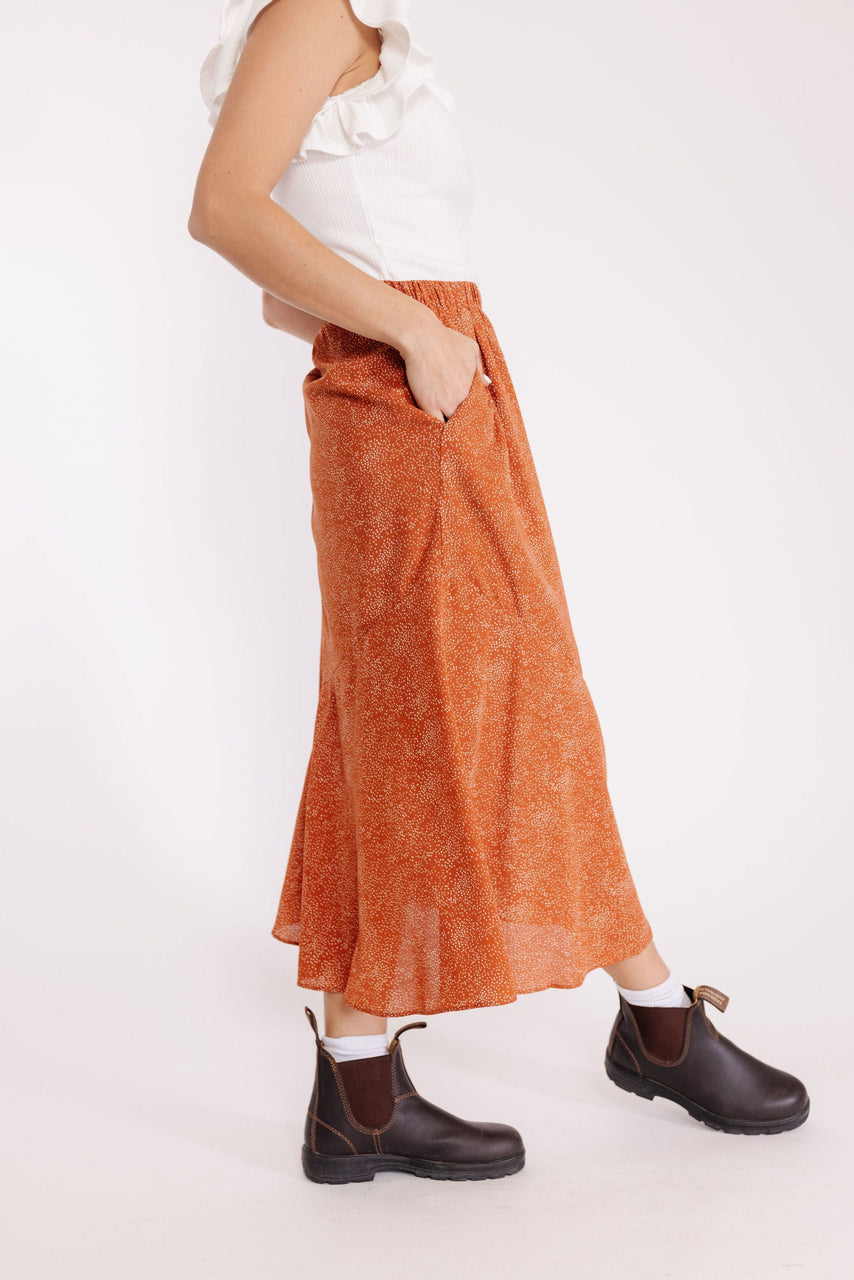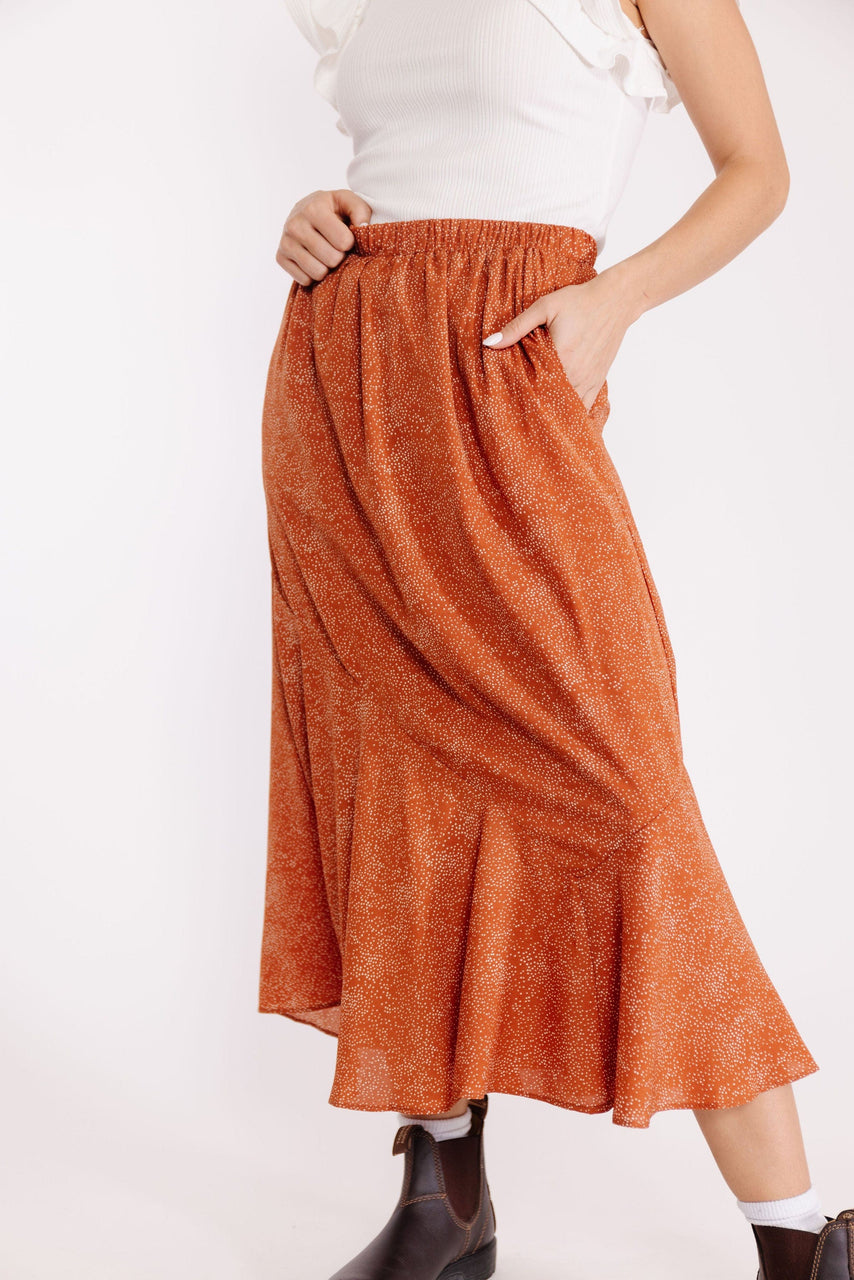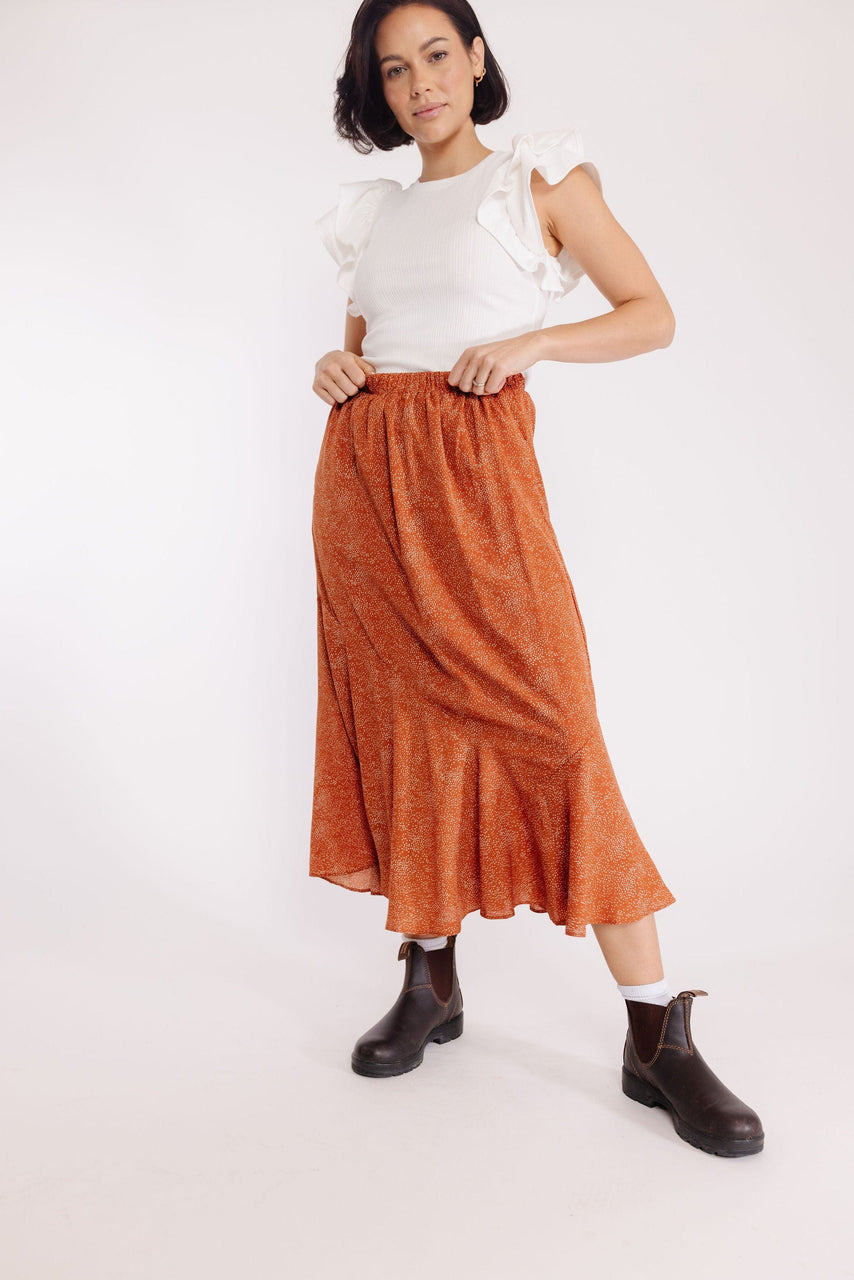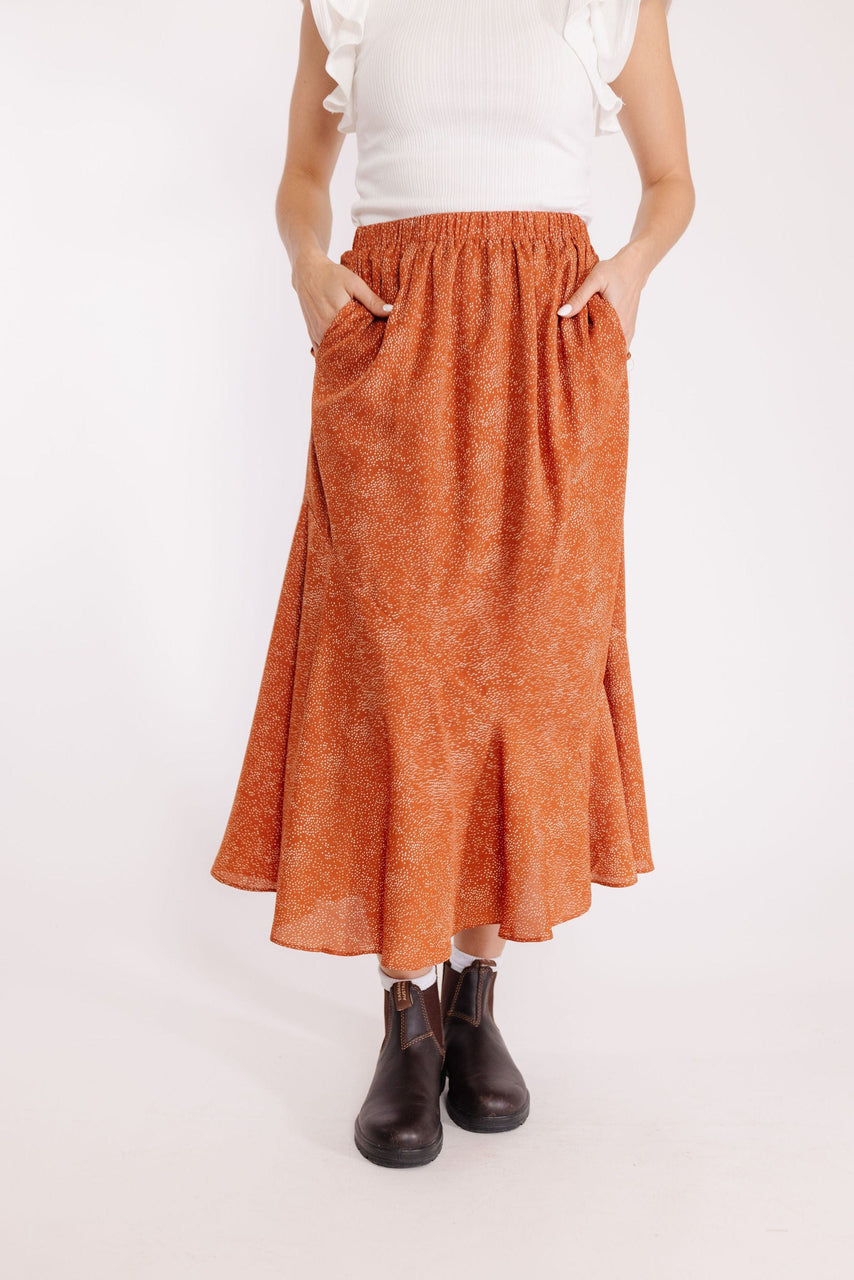 Ready to Go Skirt in Brick
$ 50.00
Perfect skirt. Details include... abstract dot print, asymmetrical seam and a lined midi skirt. Includes an elastic waistband and side seam pockets. Paired with our Parker tee.
Fabric content: 100% polyester
Product length is 32" based on a size small
approximate waist measurement: (stretches 5-6"

small: 26"
medium: 28"
large: 30"
Fit is easy and with swing
Veronica is wearing a small
height 5'4"
bust 32"
waist 27"
hip 36"
*shoes may be available in store