→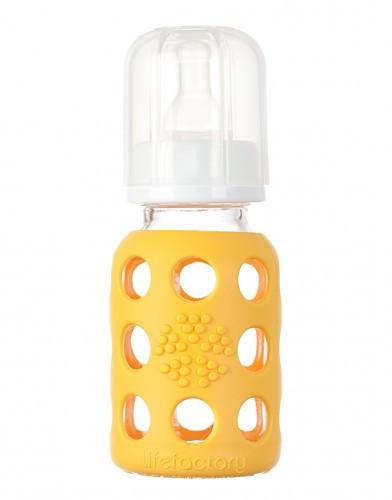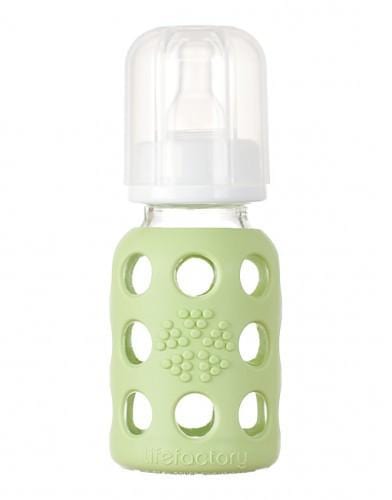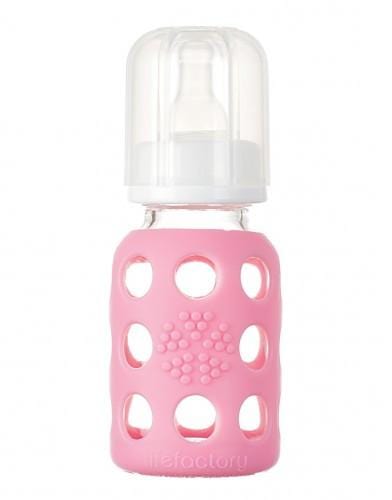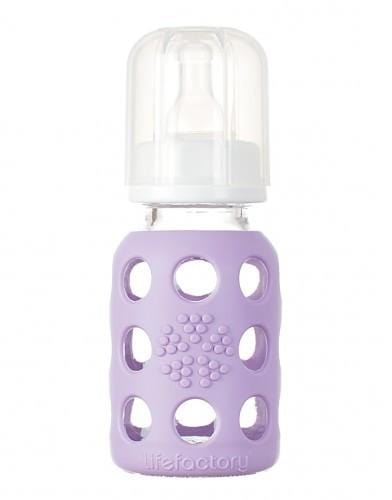 4 oz. Baby Bottle
$ 15.00
Cute & functional baby bottle for your busy little ones.
6" H; 4 oz (120 ml)
Comes with Stage 1 (0-3 months) nipple.
Each bottle can transform with your little ones as they grow. They can be swapped out through all nipple stages, & also with a range of caps (sippy and flat), to extend the life of each bottle & even store snacks.
These baby bottles are thermal shock resistant borosilicate glass which allows bottles to transition safely from freezer to boiling water. The silicone sleeves offers a good gripping surface for littler hands and to help protect against drops.
Though these bottles are durable, they are glass so they are not completely unbreakable.

The glass is made in France, the cap and sleeve are made in the U.S., & the product is assembled in the U.S.
The bottle, sleeve and cap are all dishwasher safe.
You don't need to remove the silicone covering to wash bottle in dishwasher, but can remove it by using warm water & soap.
All materials are FDA approved.
BPA/BPS-free and phthalate-free.