→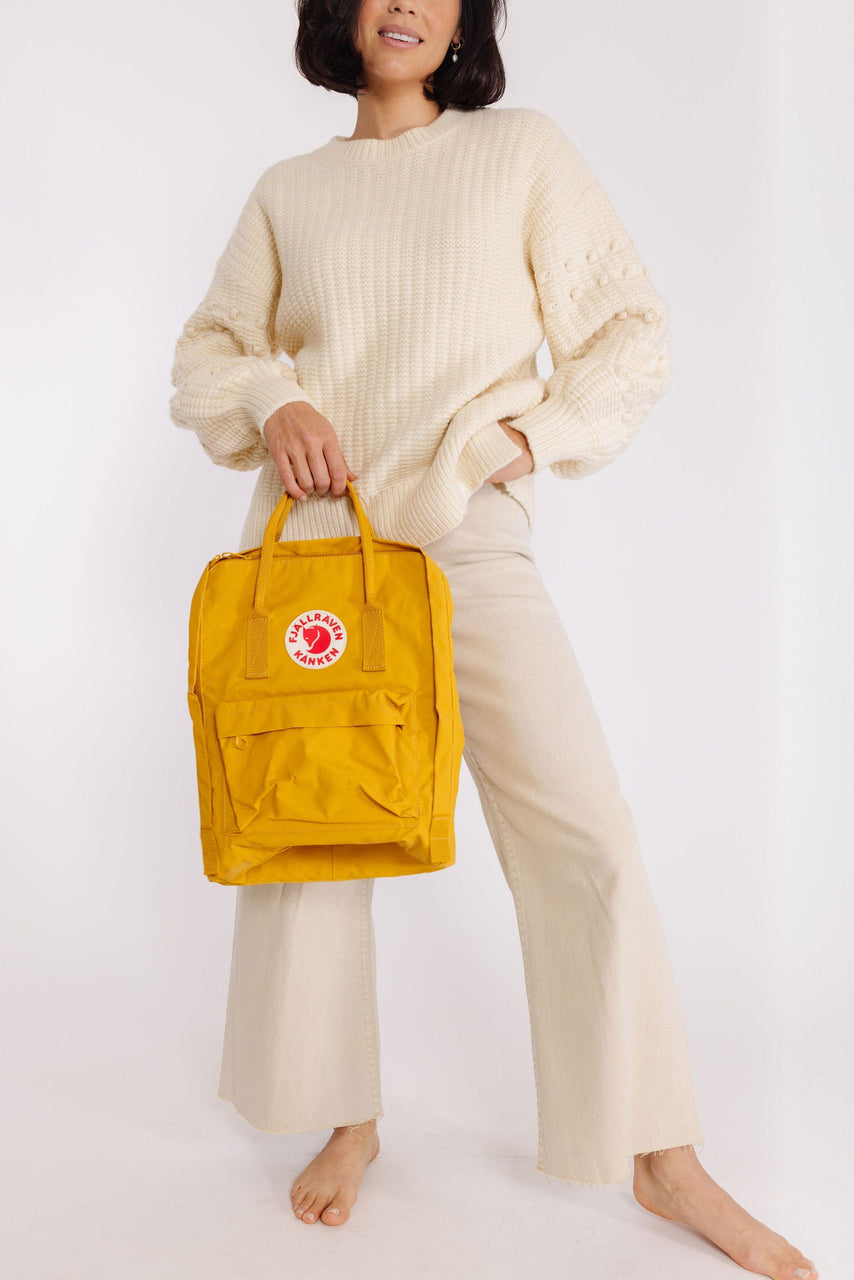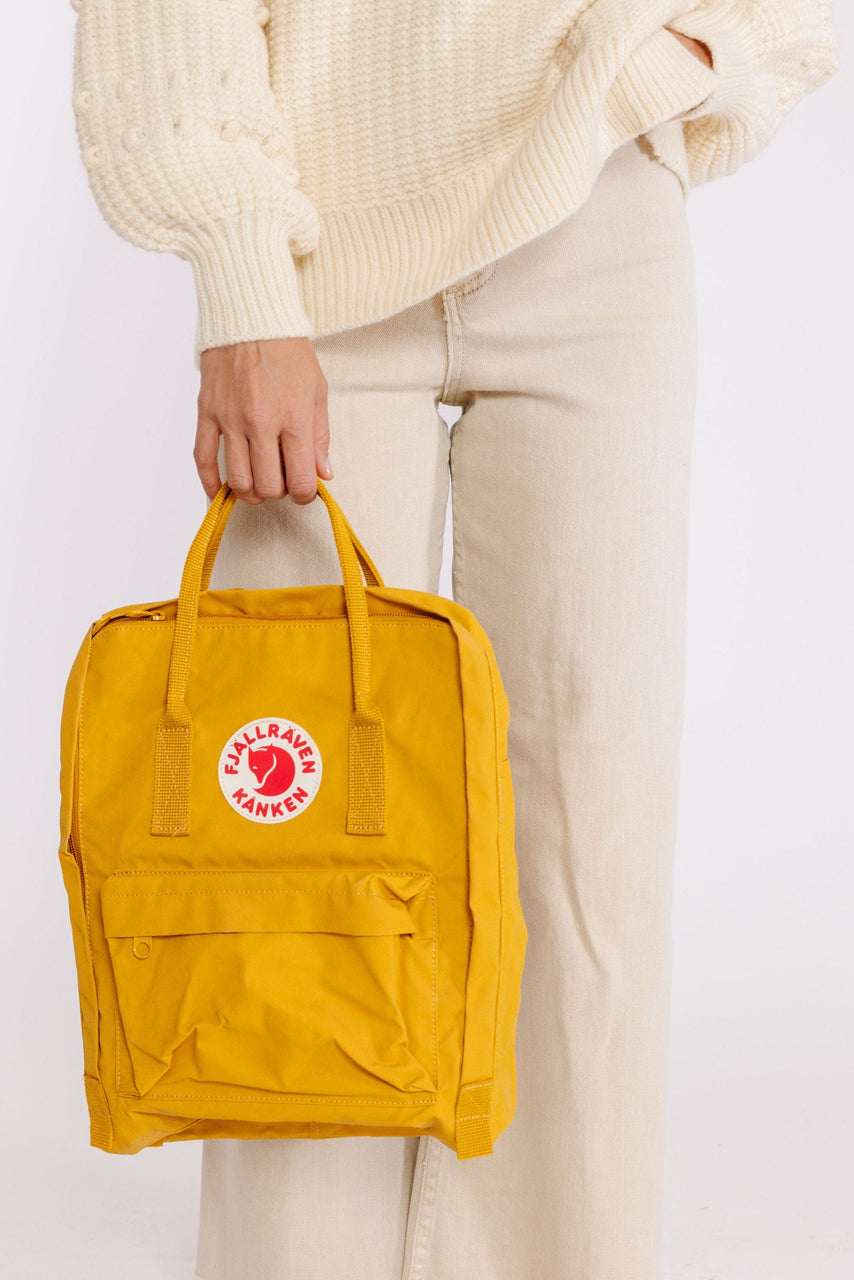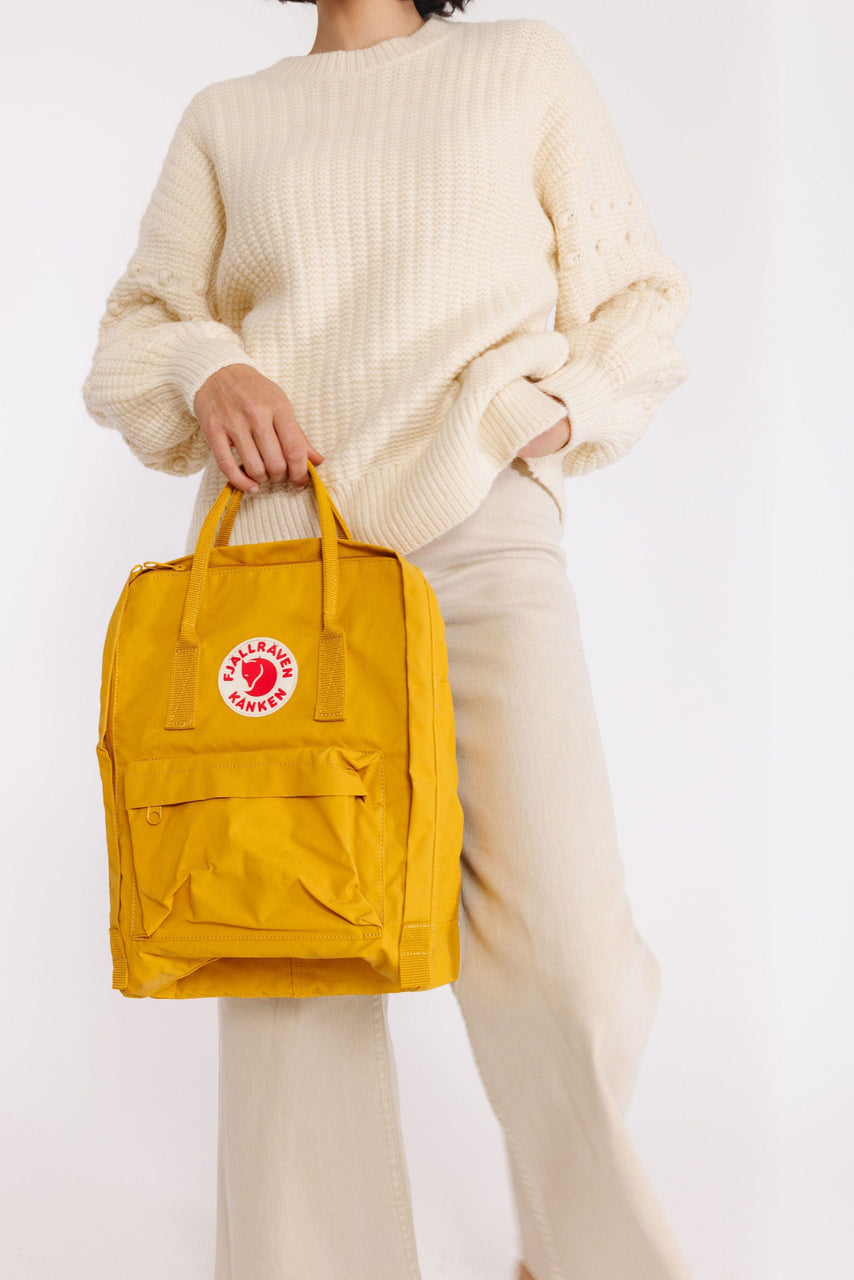 Fjallraven Kanken Backpack in Ochre
$ 80.00
We are excited to once again offer the classic Fjallraven Kanken backpack online. Comes in a hard-wearing Vinylon fabric with a zip that opens the entire main compartment. Small front pocket, simple shoulder straps and handles at the top.
**height: 38 cm
**width: 27cm
**depth: 13cm
Number of pockets: 3
Pockets: inside compartment, open outside pocket, zippered outside pocket
This classic backpack is equally suited to journeys to and from school or work, as it is to trekking and traveling. The material is hard-wearing, lightweight Vinylon fabric that is able to withstand dirt and wetness.

The spacious main compartment has a large opening with a zip, which makes it easy to pack and unpack. It has two flat side pockets and a zipped pocket on the front, perfect for those bits and bobs that you want to keep close at hand. The included PE foam seat cushion is stored in the interior back pocket where it prevents the contents of the backpack from poking against your back – and is always within reach for when you need to take a break and sit down, wherever you may be.
The carrying system is simple but practical and consists of handles at the top and slender, adjustable shoulder straps. The logo on the front is reflective. It also has an address label inside the main compartment.