→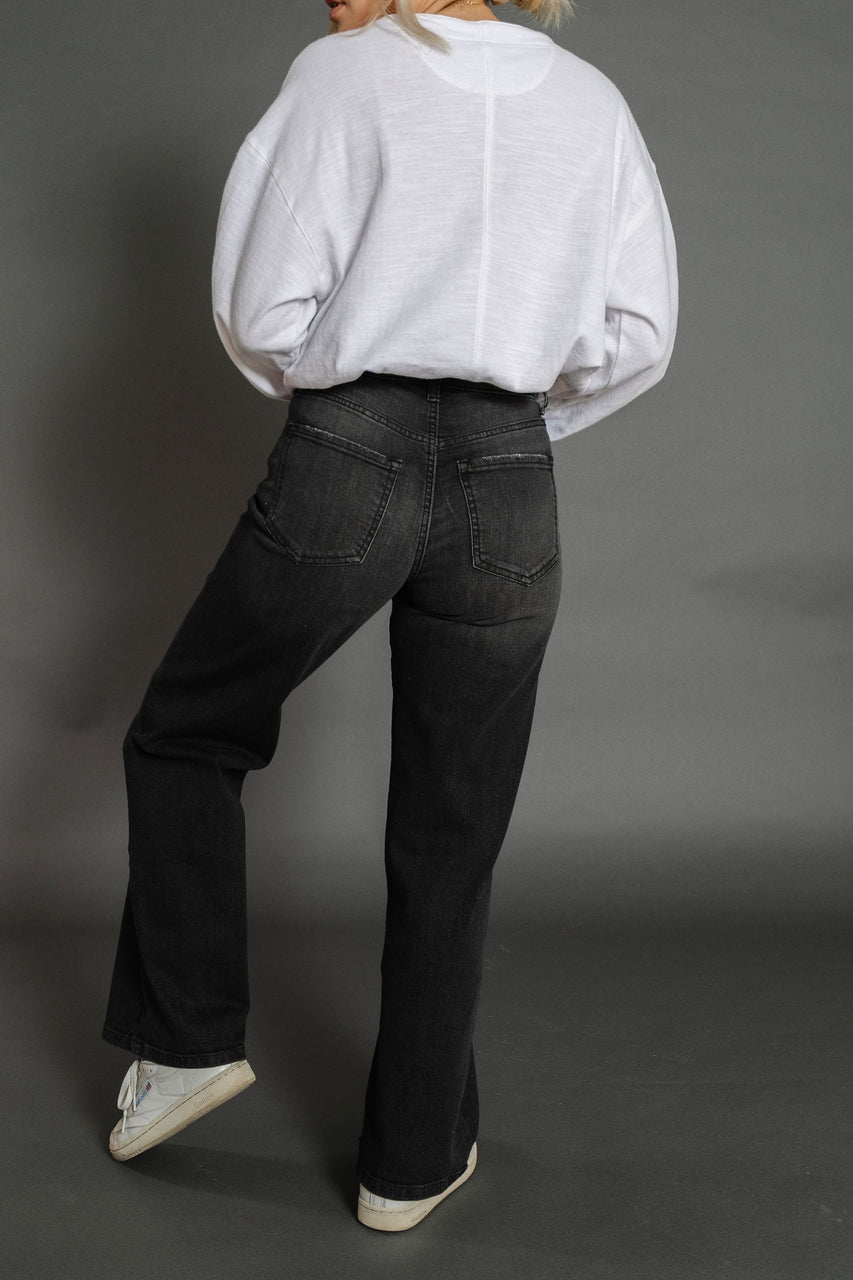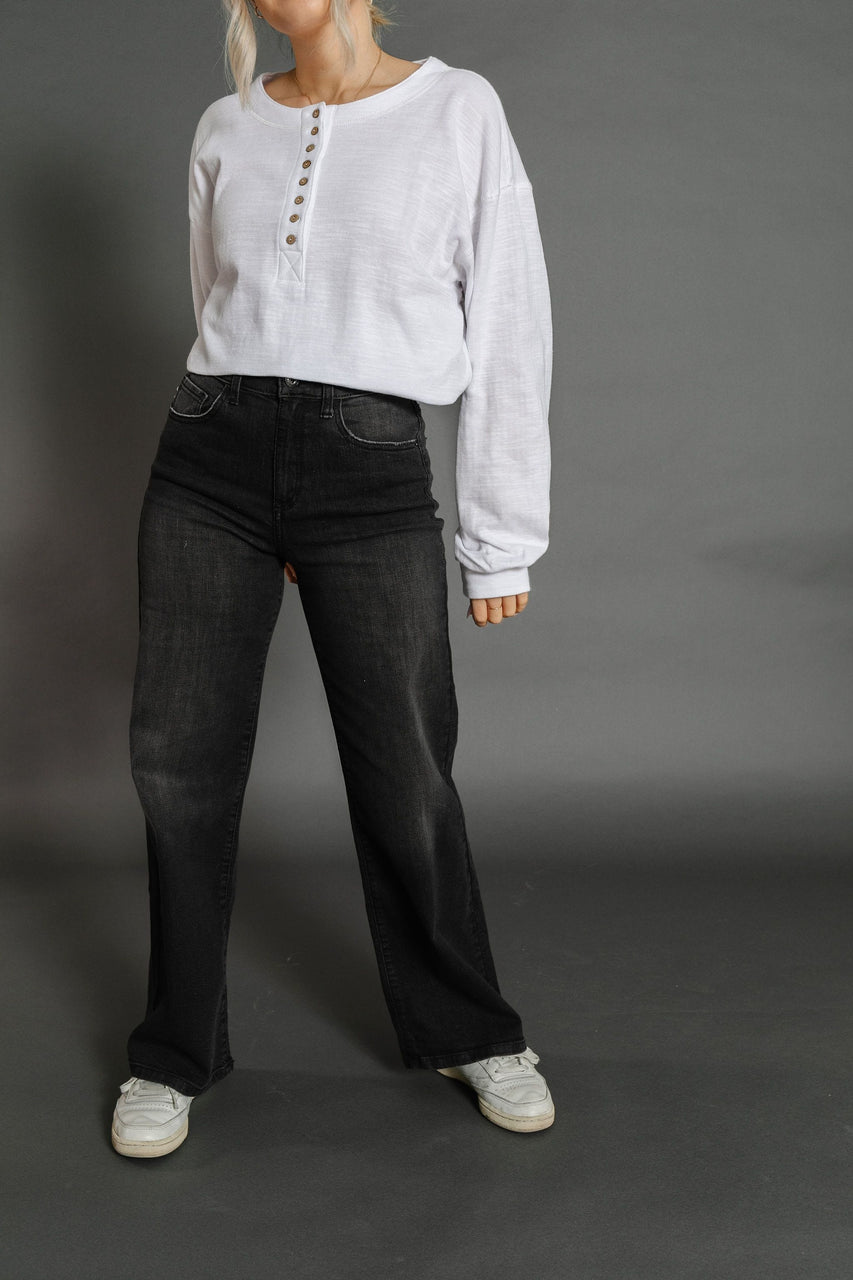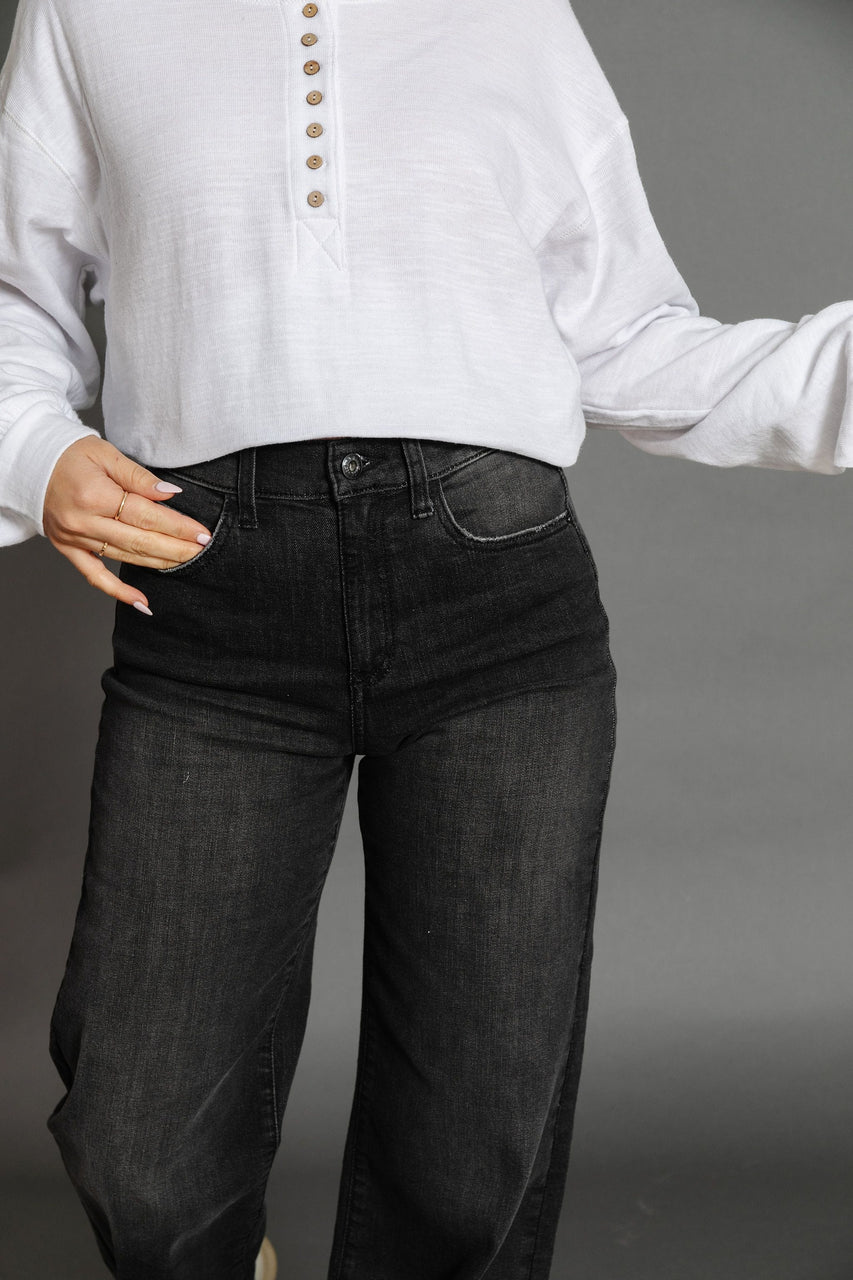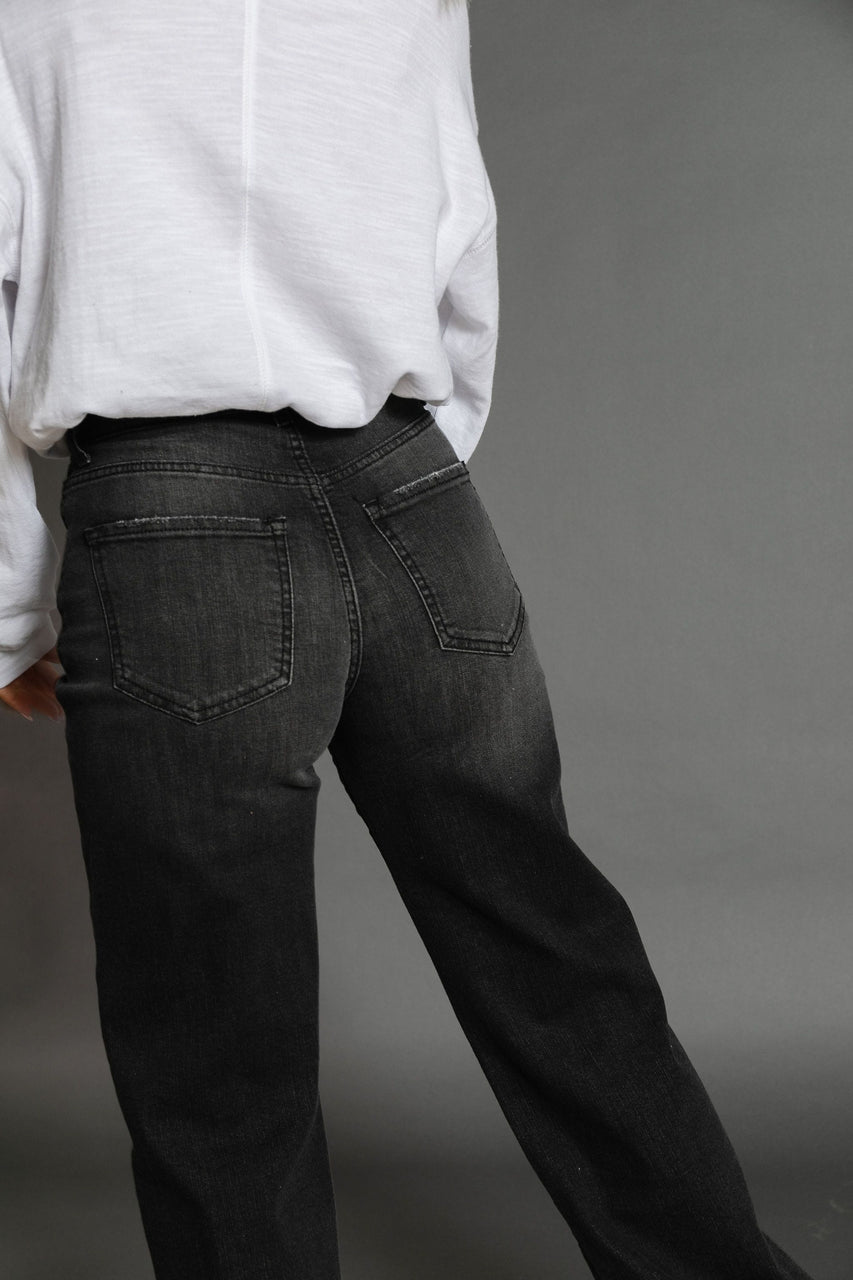 Tony Denim in Charcoal Black
$ 50.00
Flattering pair of high rise, wide leg denim in a black wash. It's the perfect for the season - trendy and flattering in a smooth, charcoal black wash. Rise is about 10.5" with an inseam of 29".
73% cotton 14% rayon 11% polyester 2% spandex
Model is 5'2" and is wearing a 25.
(tee & sneakers not available)