→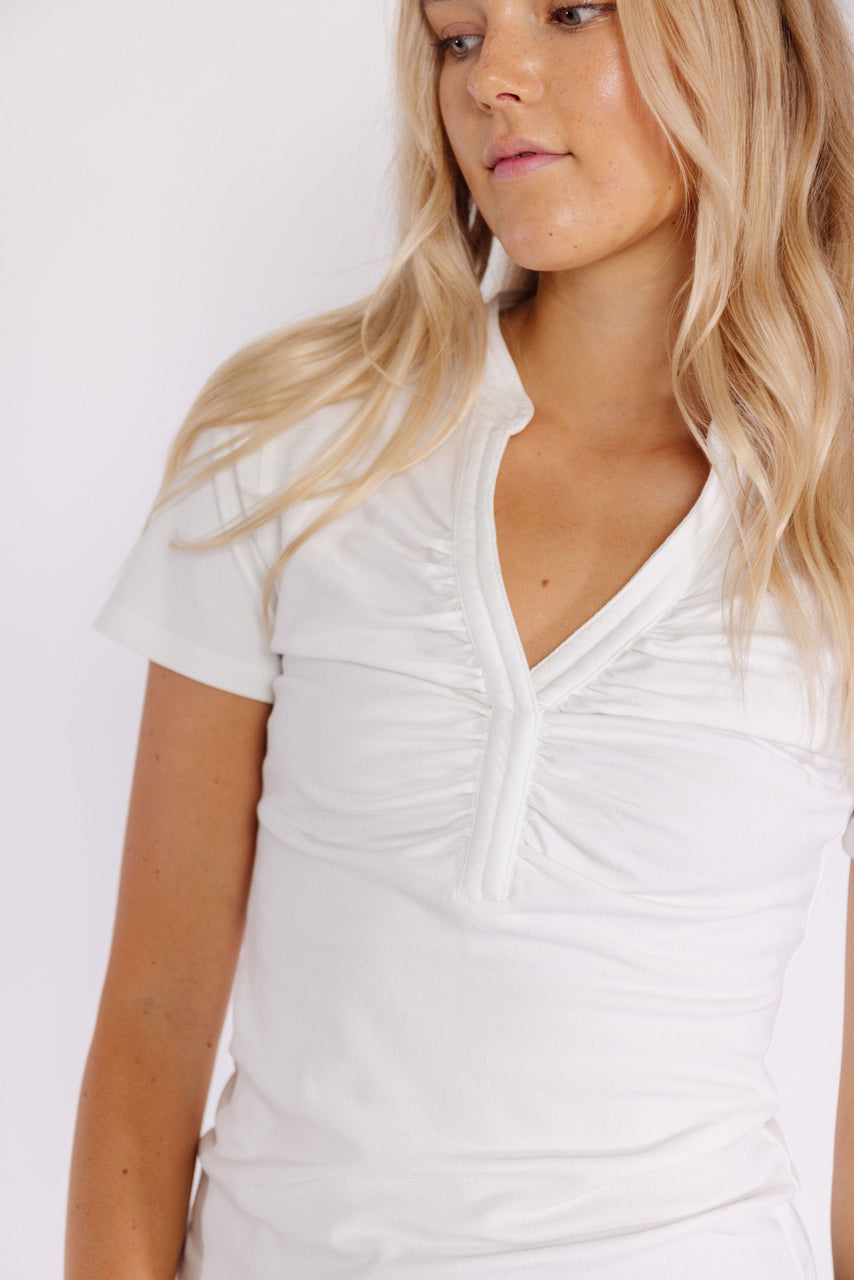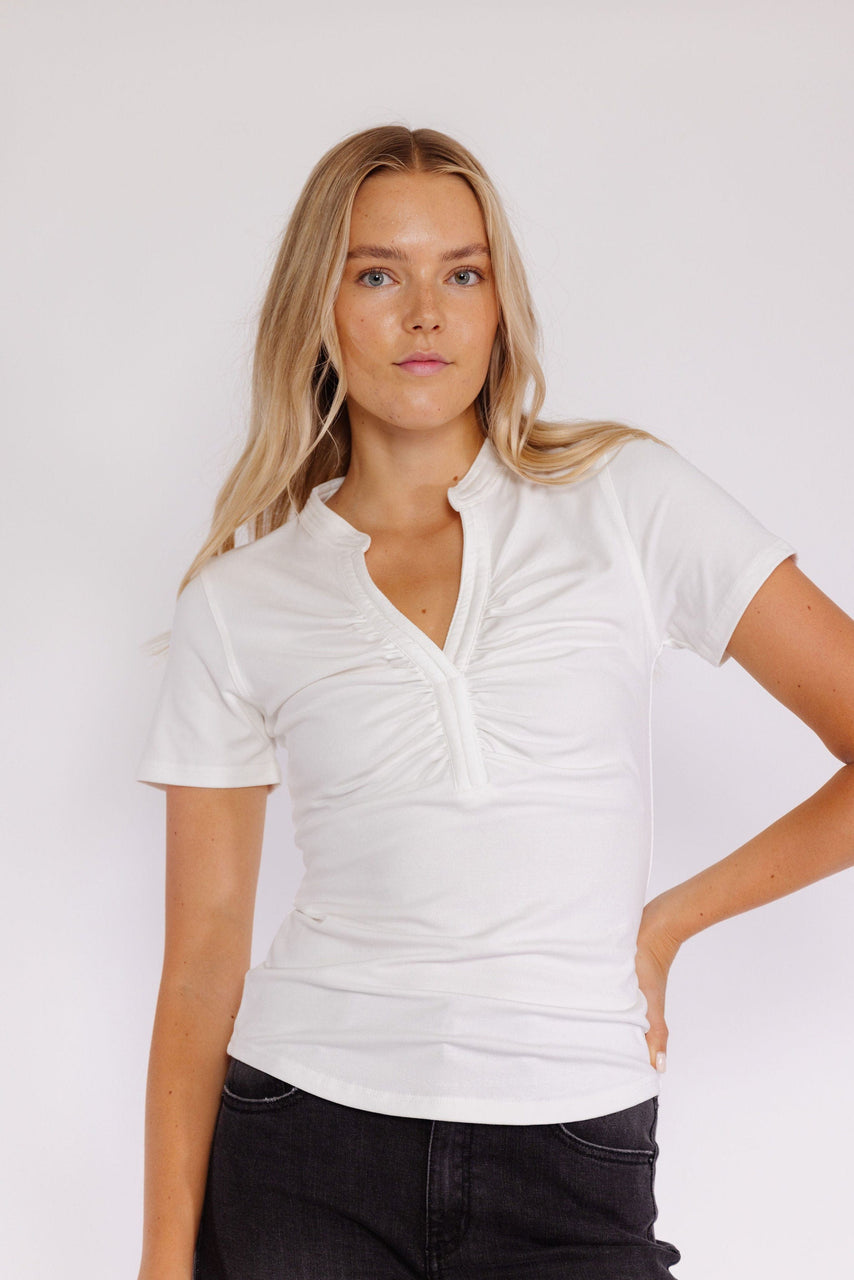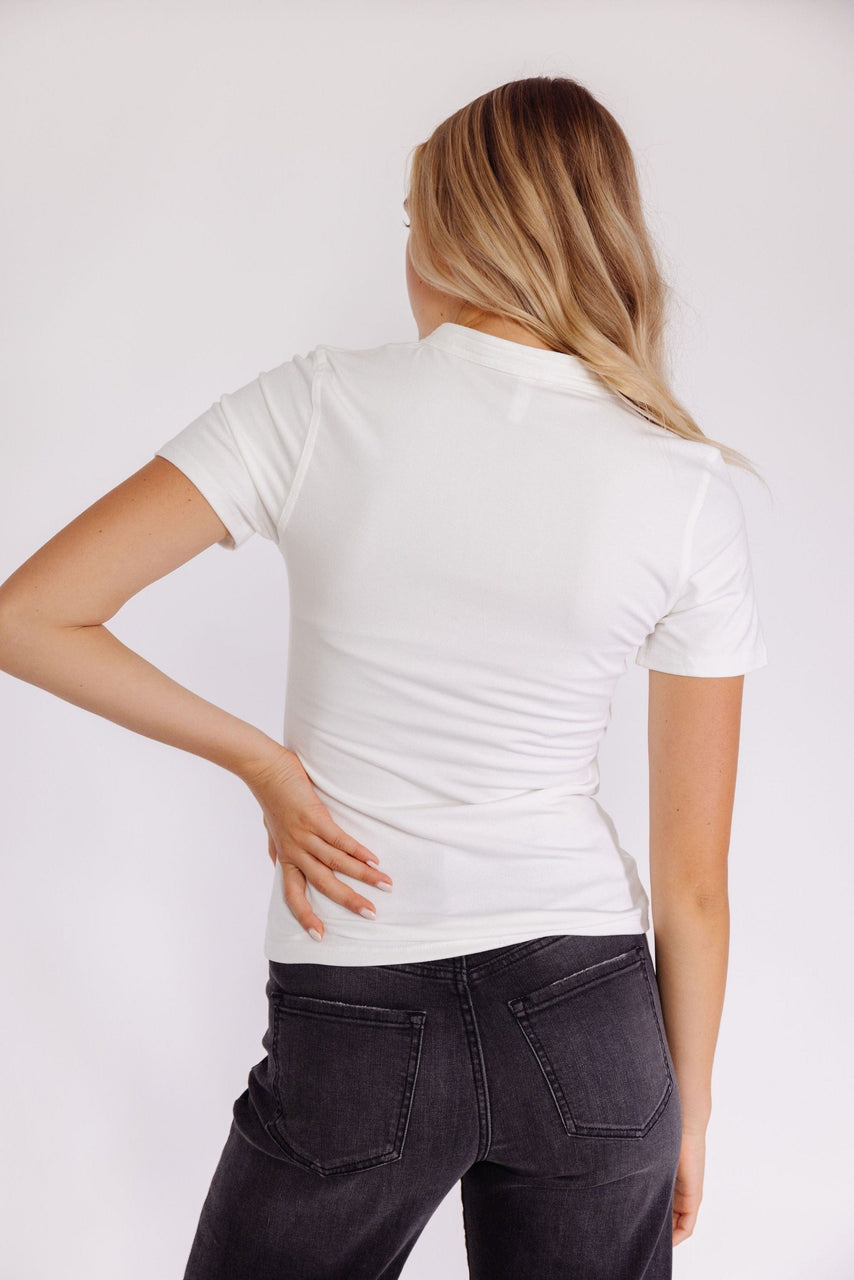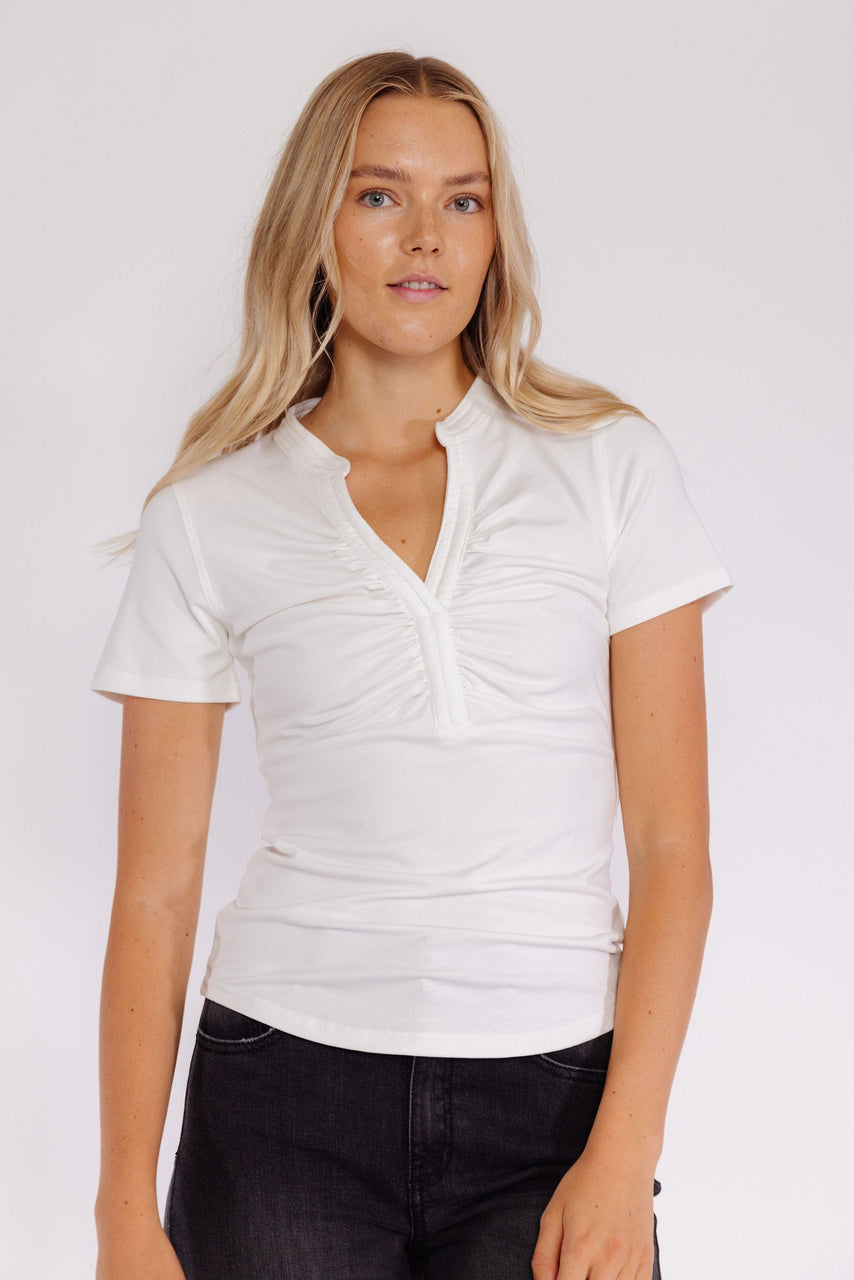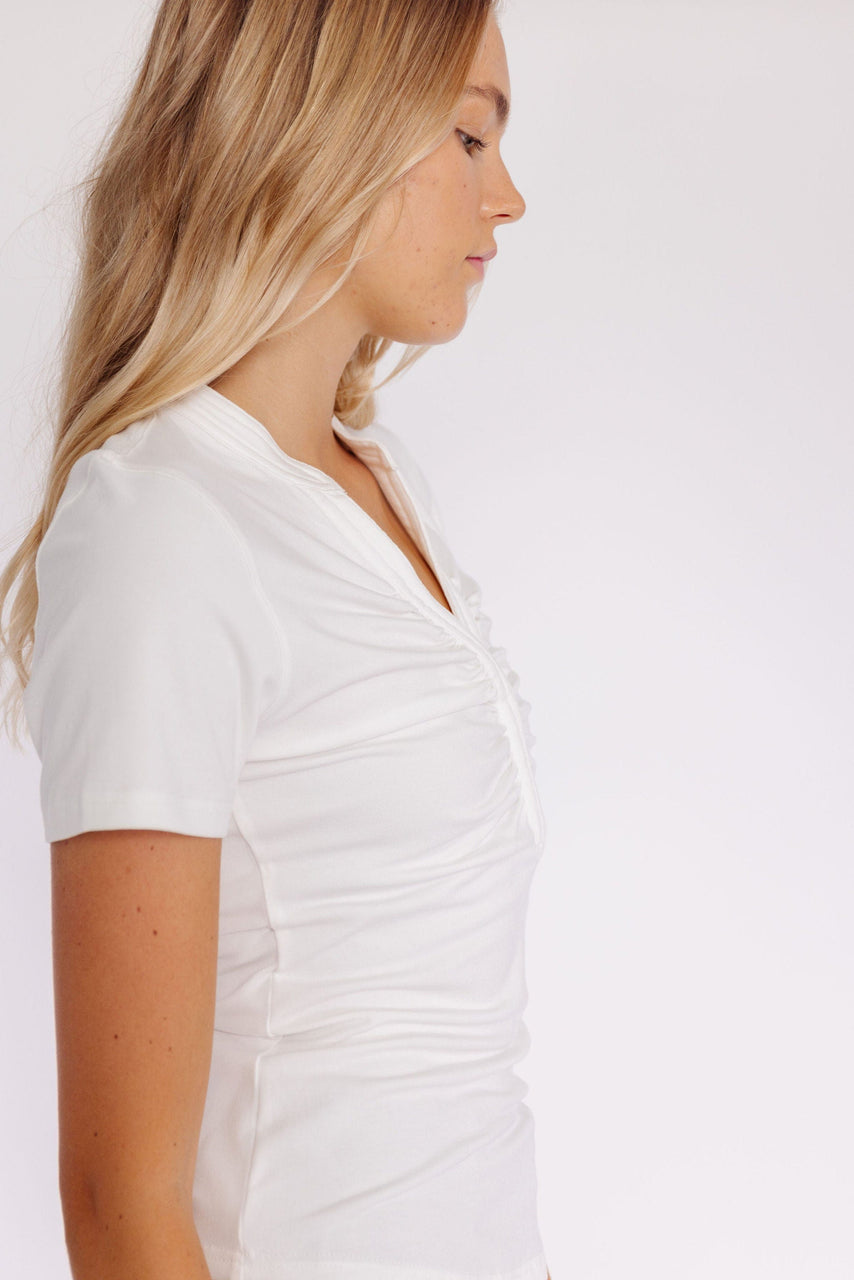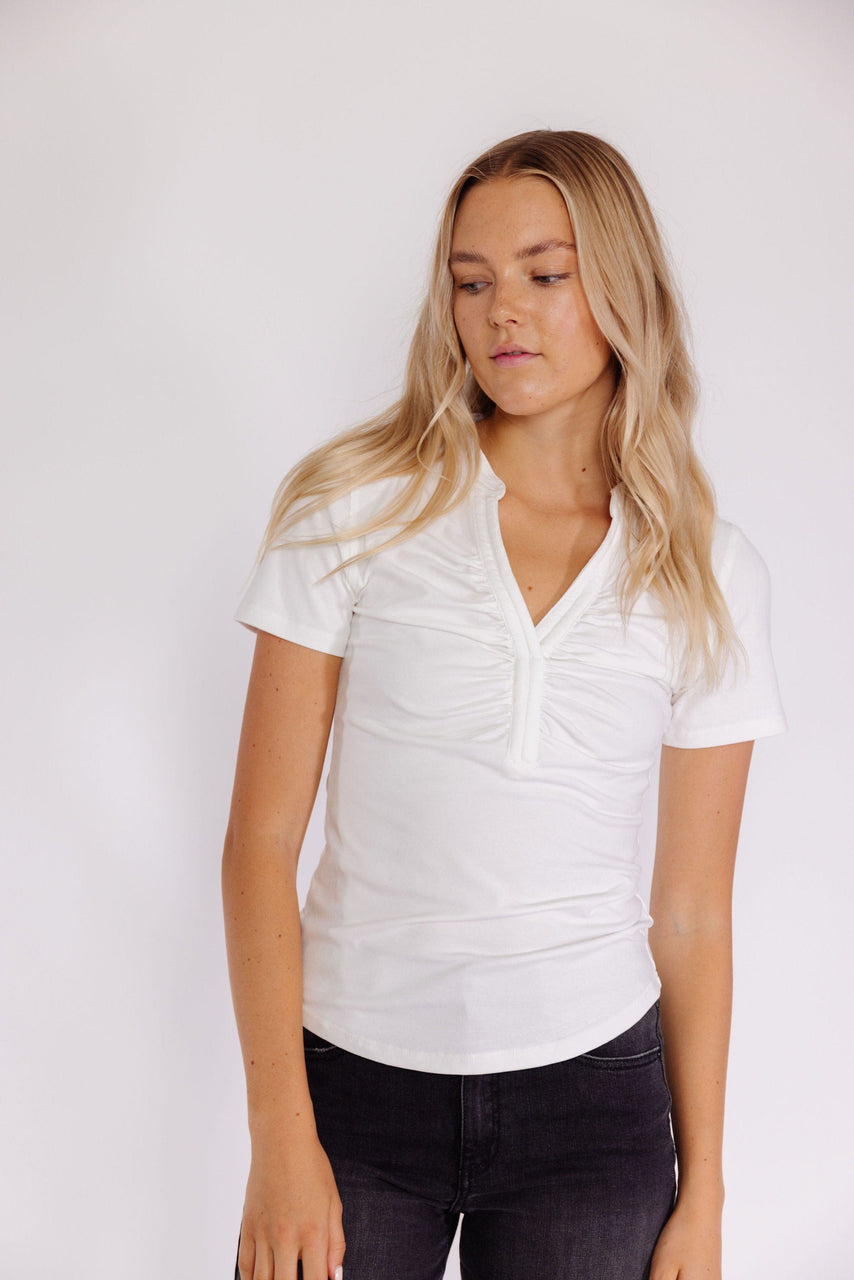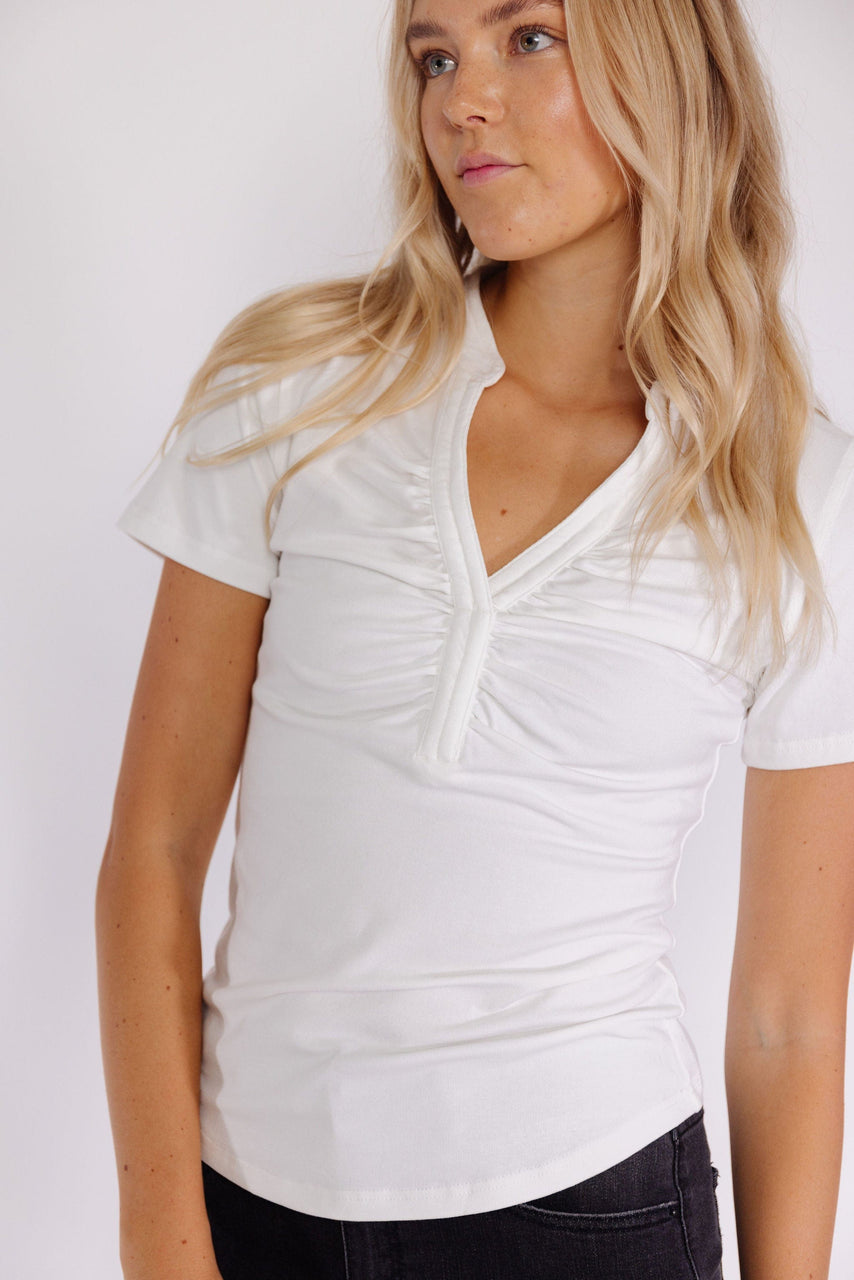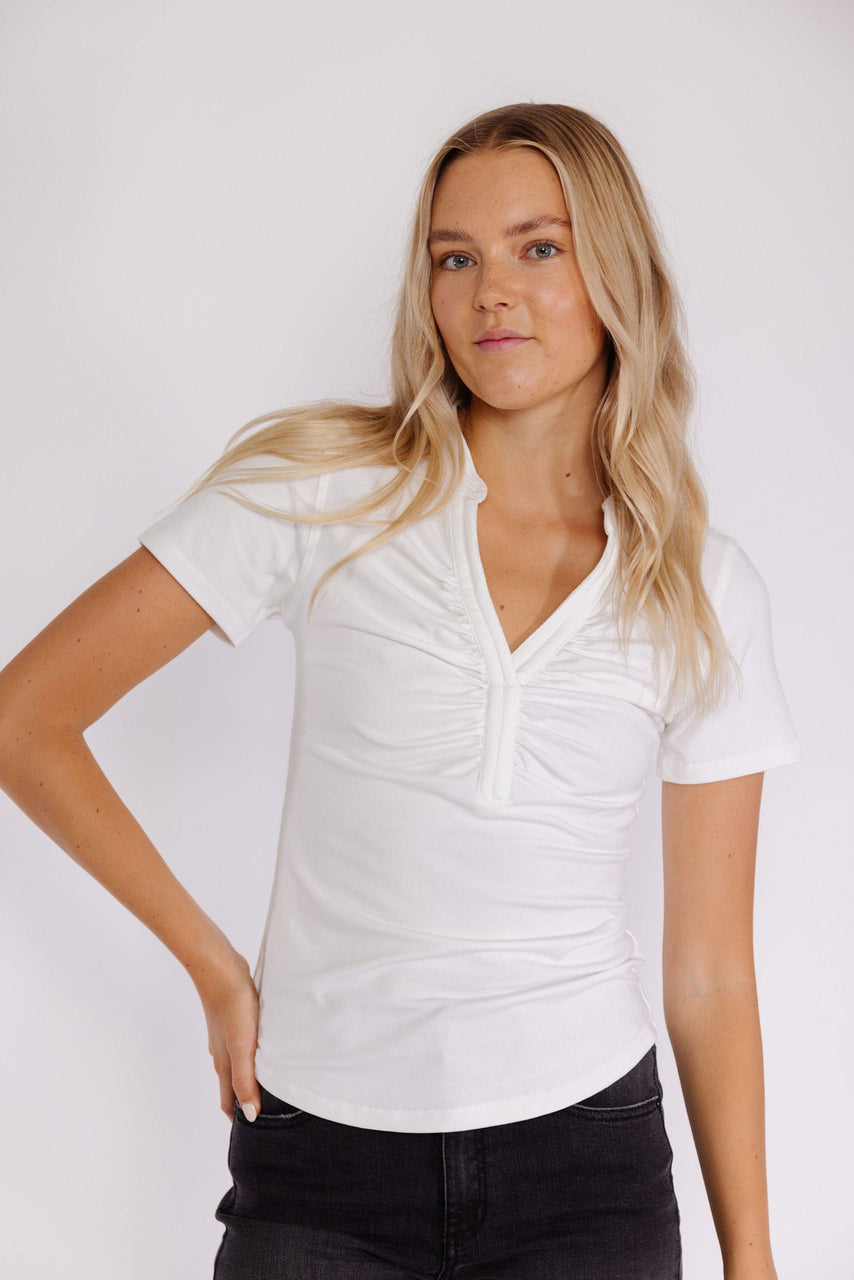 Queens Tee in White
$ 54.00
A basic tee with a ruched bust detail. Silhouette also includes a scoop hem. Sets apart your outfit with its detail. 
Fabric content 90% rayon 10% spandex
Product length 22/23" based on size small
approximate measurements:
small: bust 30" hem 31"
medium: bust 32" hem 33"
large: bust 34" hem 35"
Fit is fitted with stretch
Linnea is wearing a small
height 5'10"
bust 30"
waist 25"
hip 35