→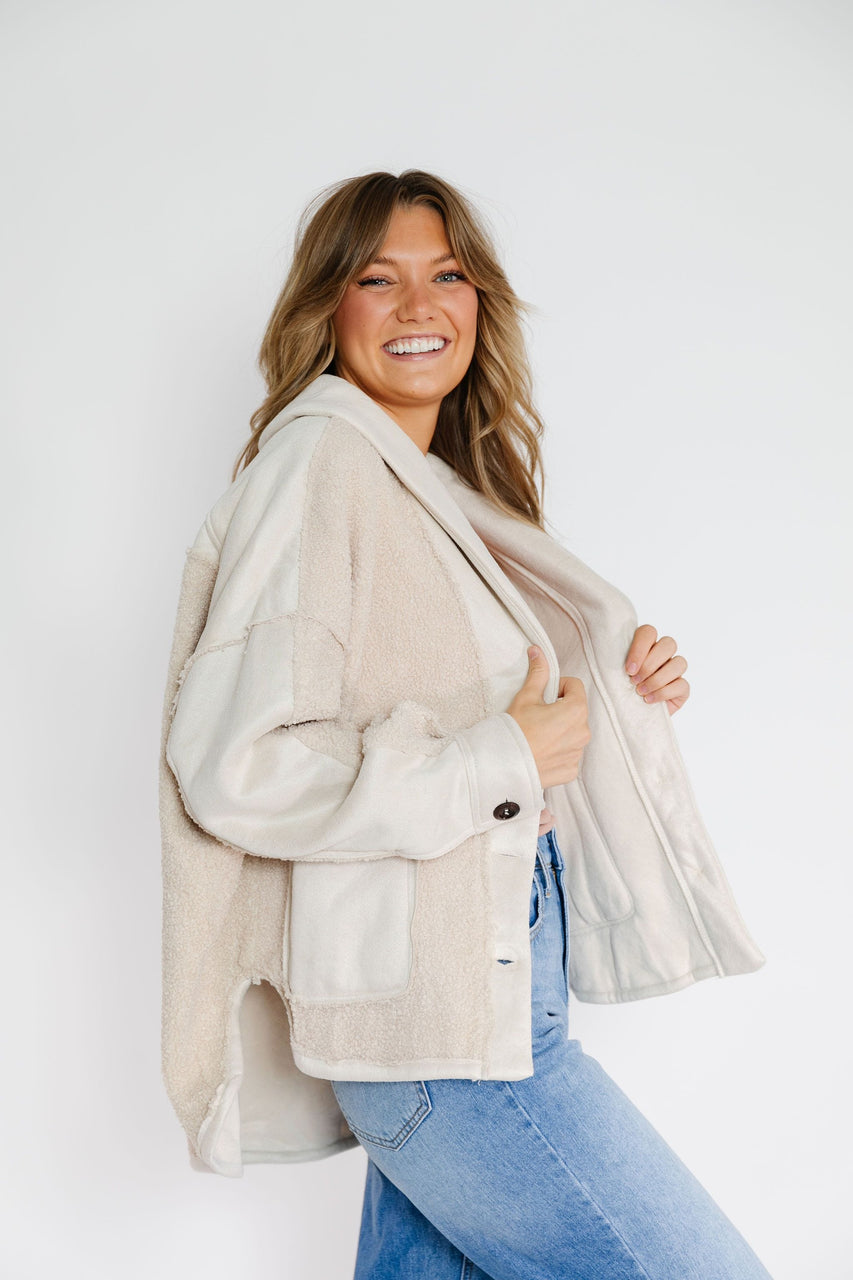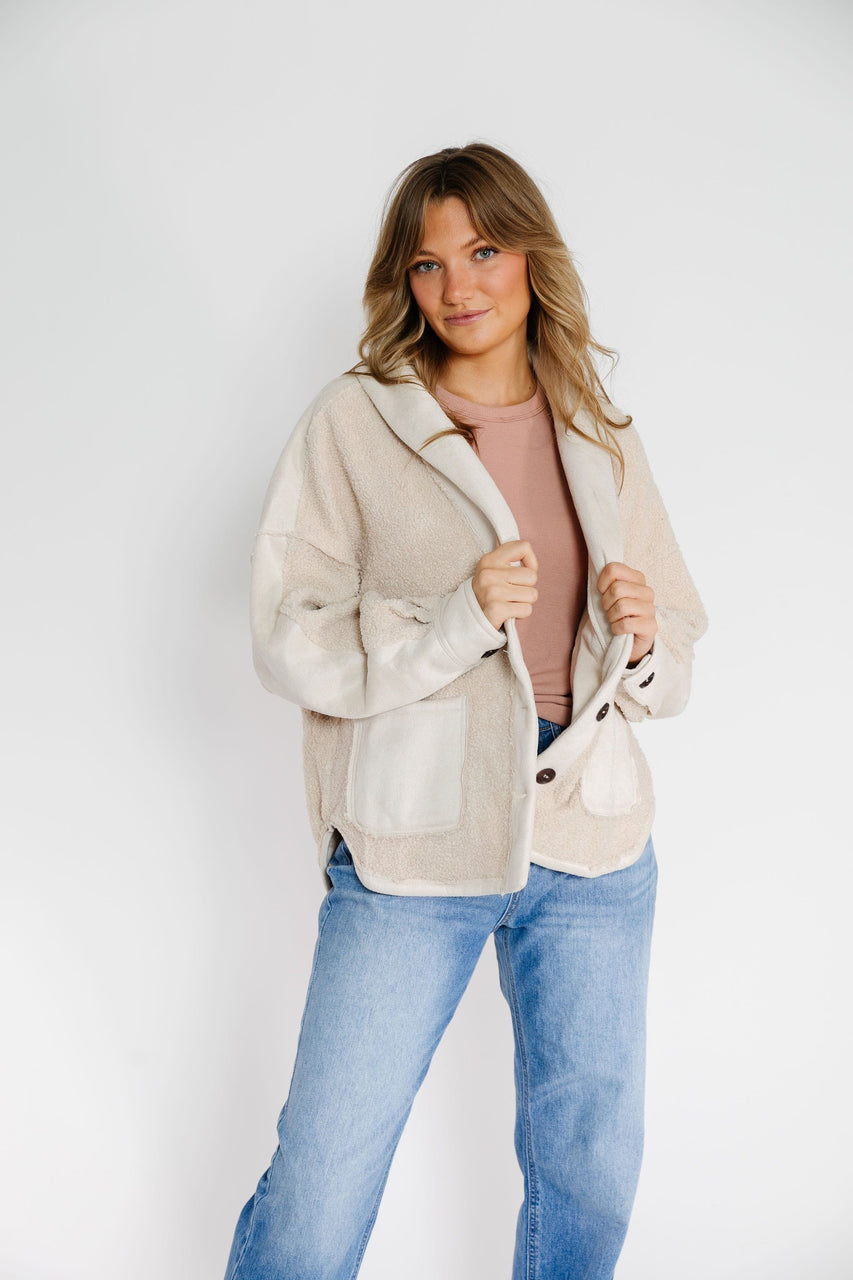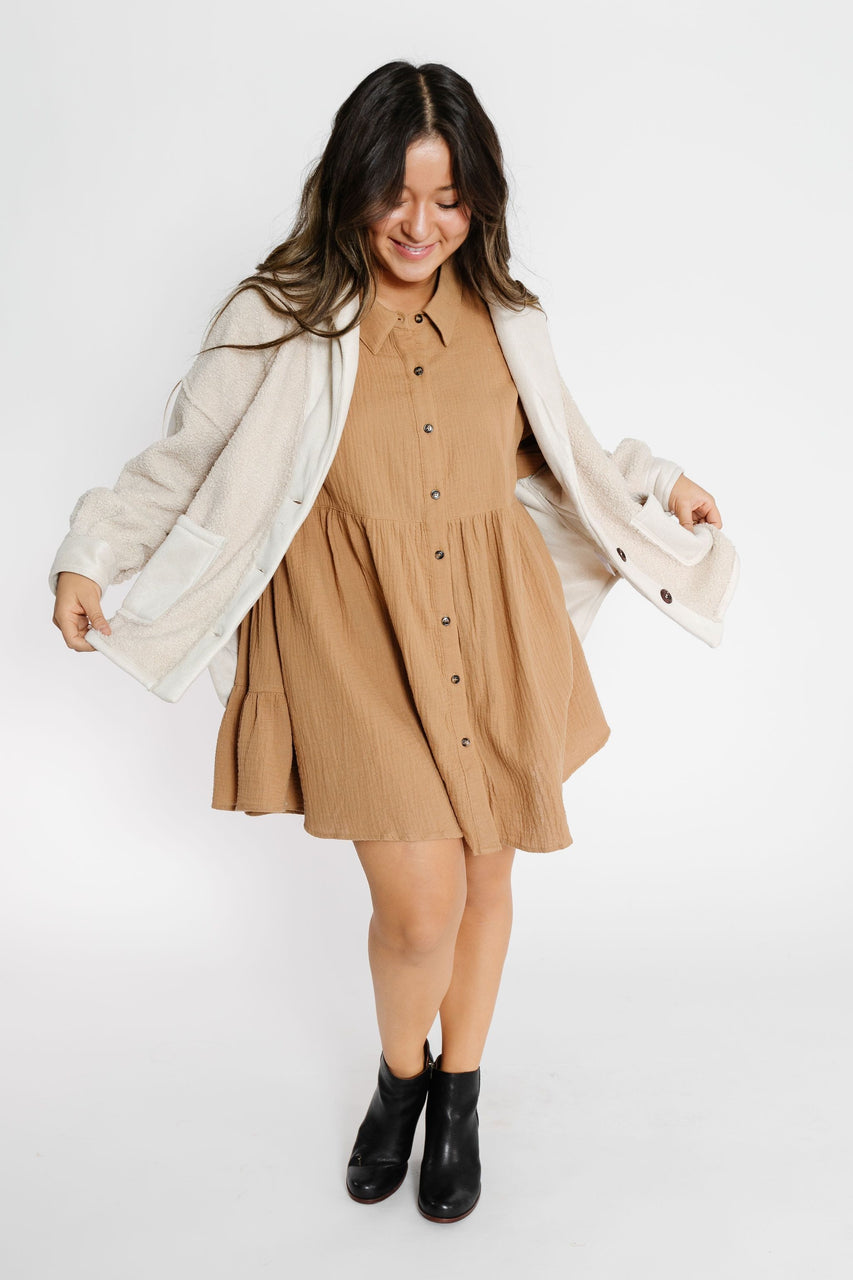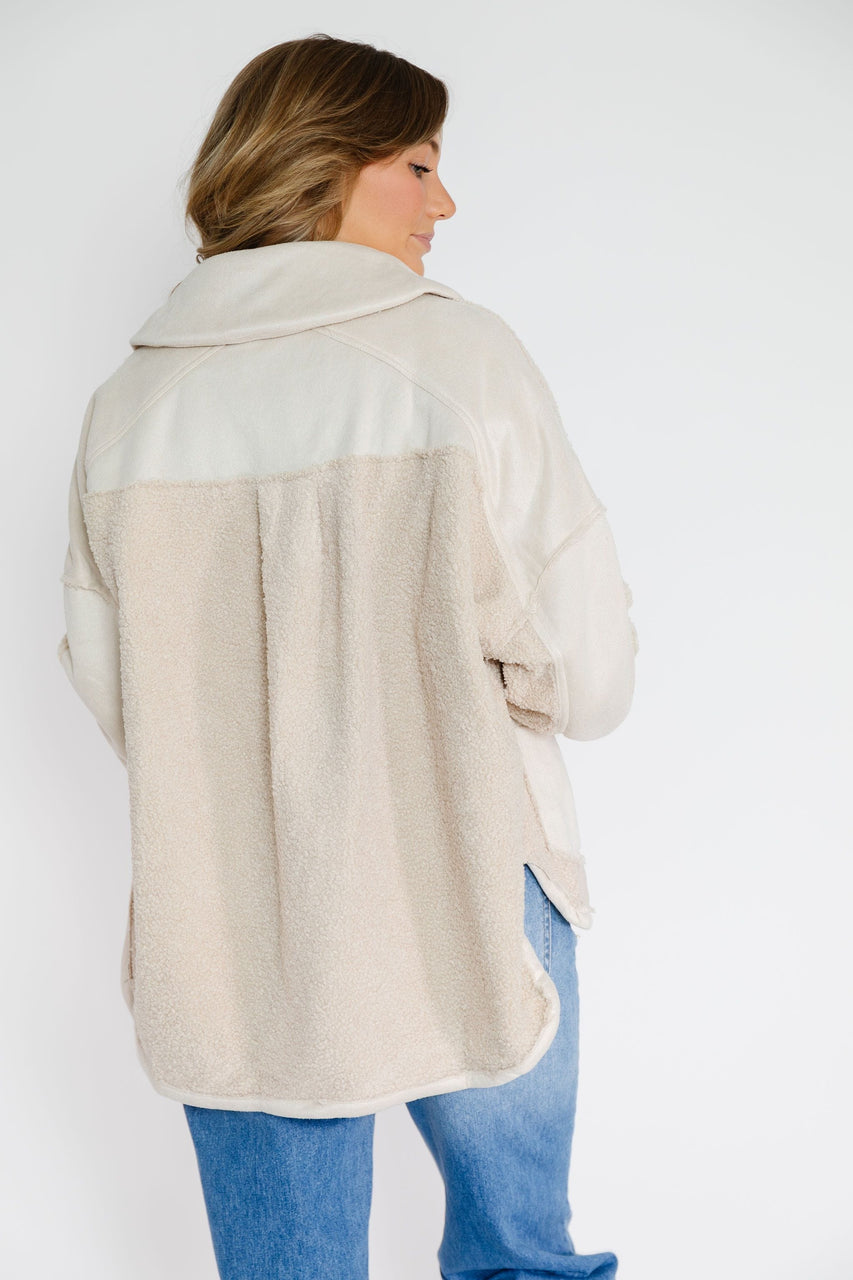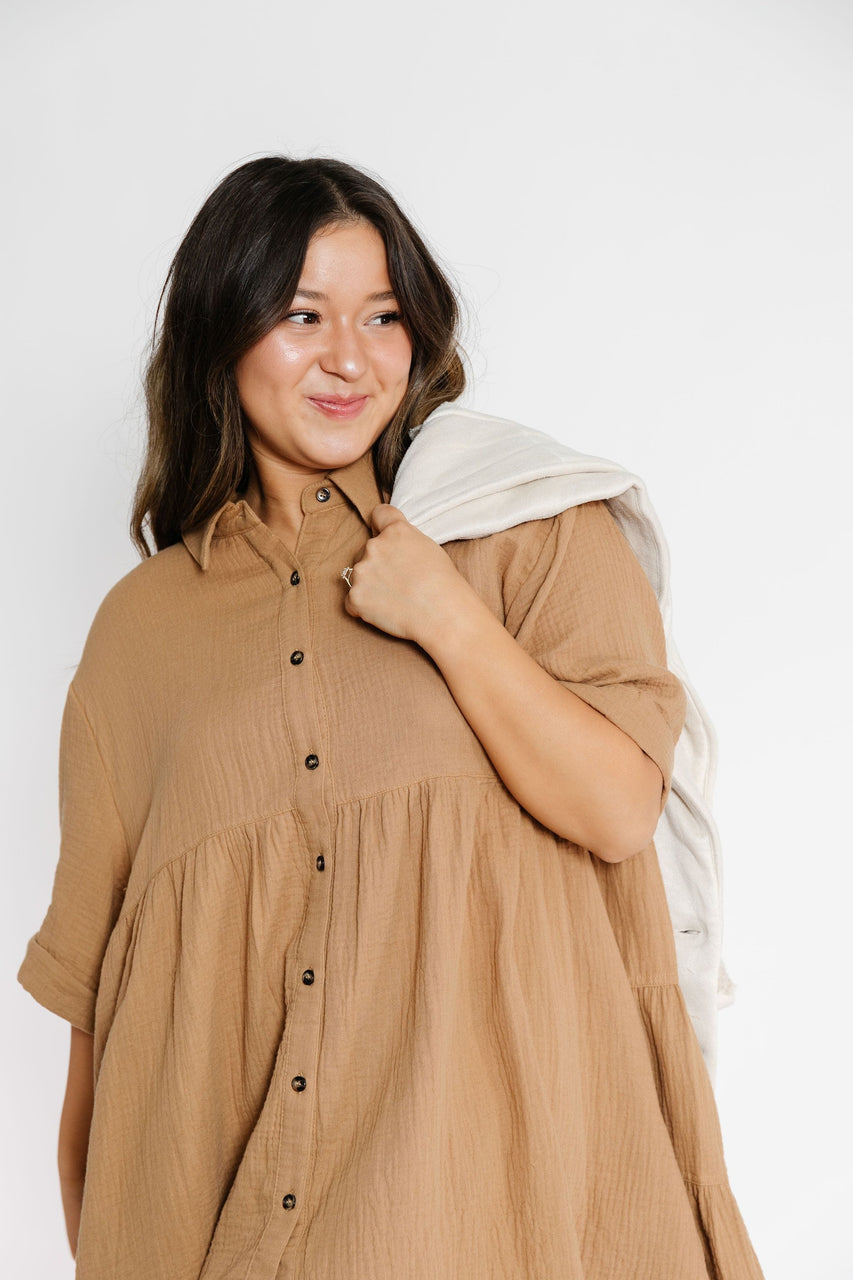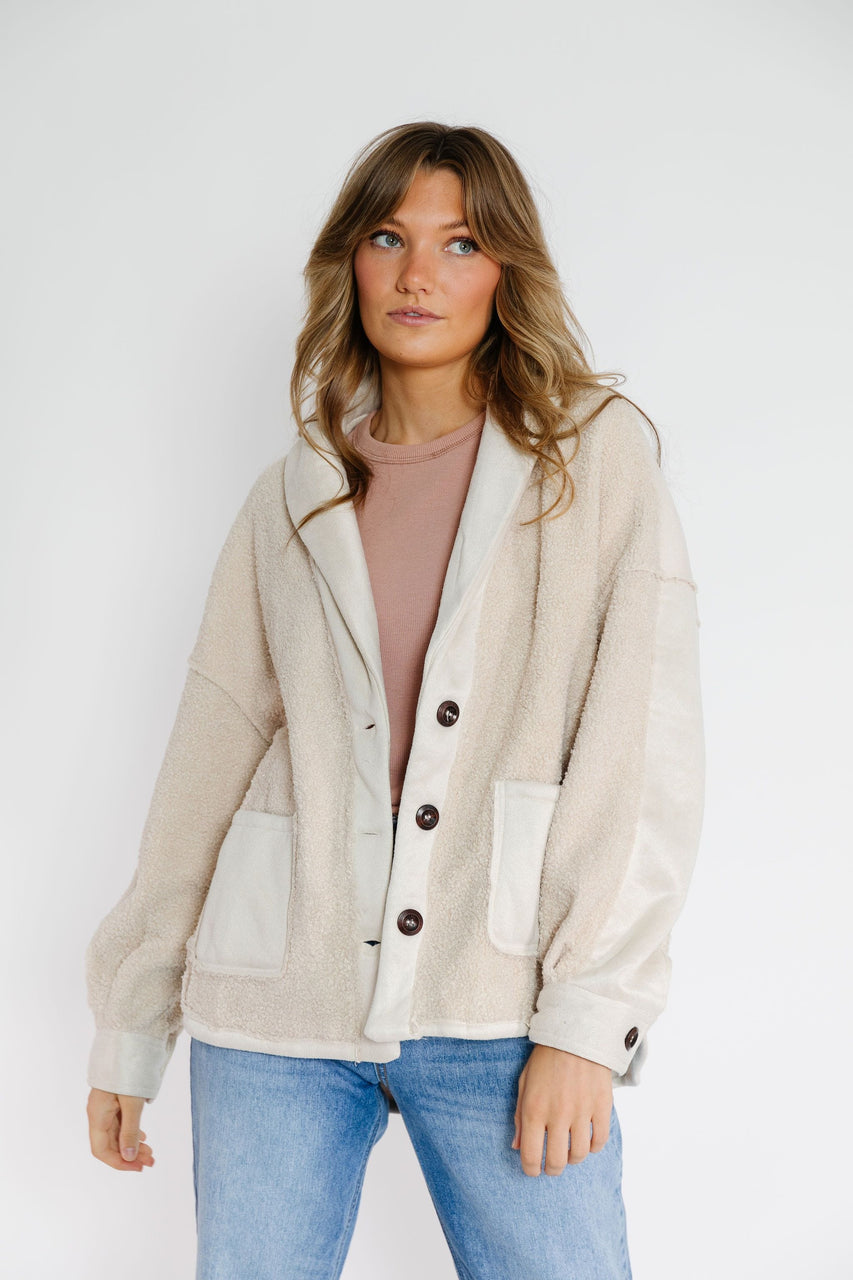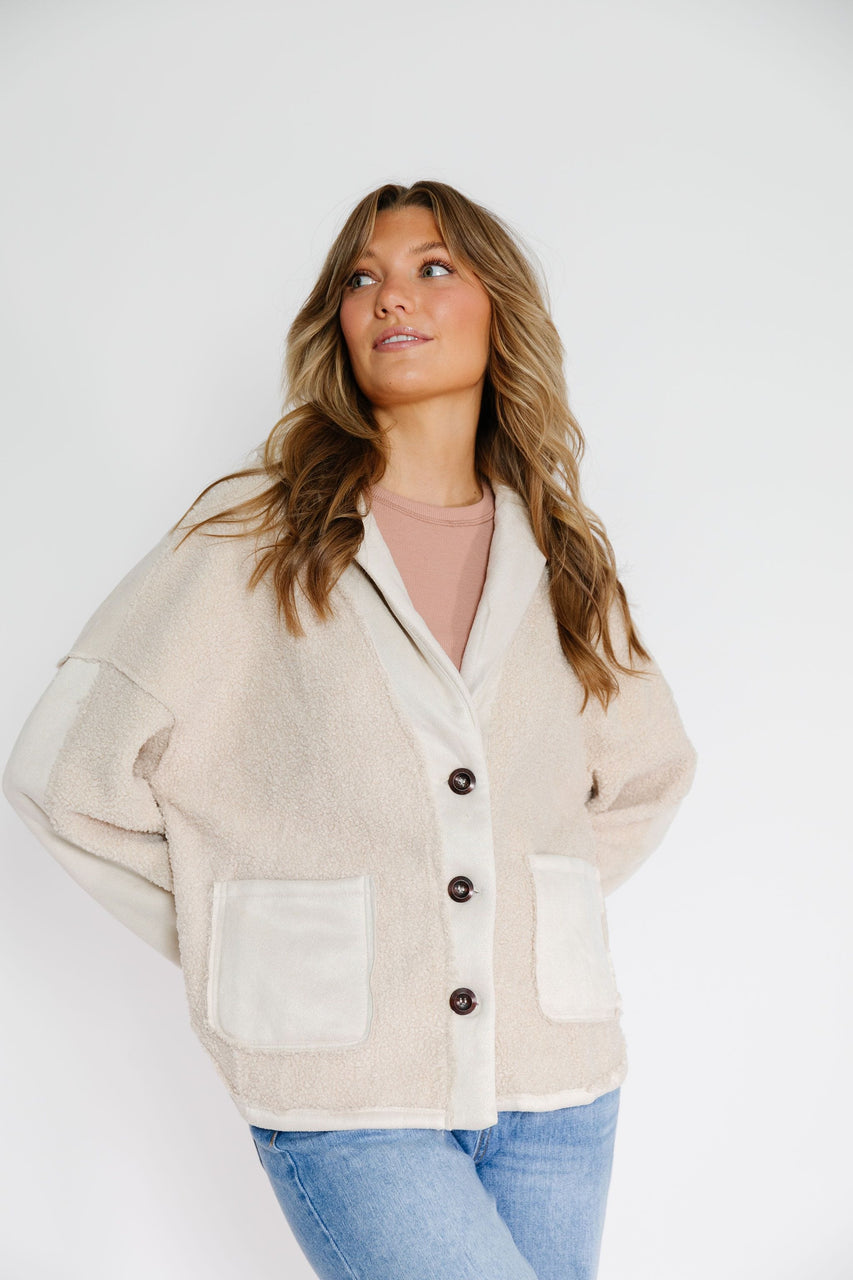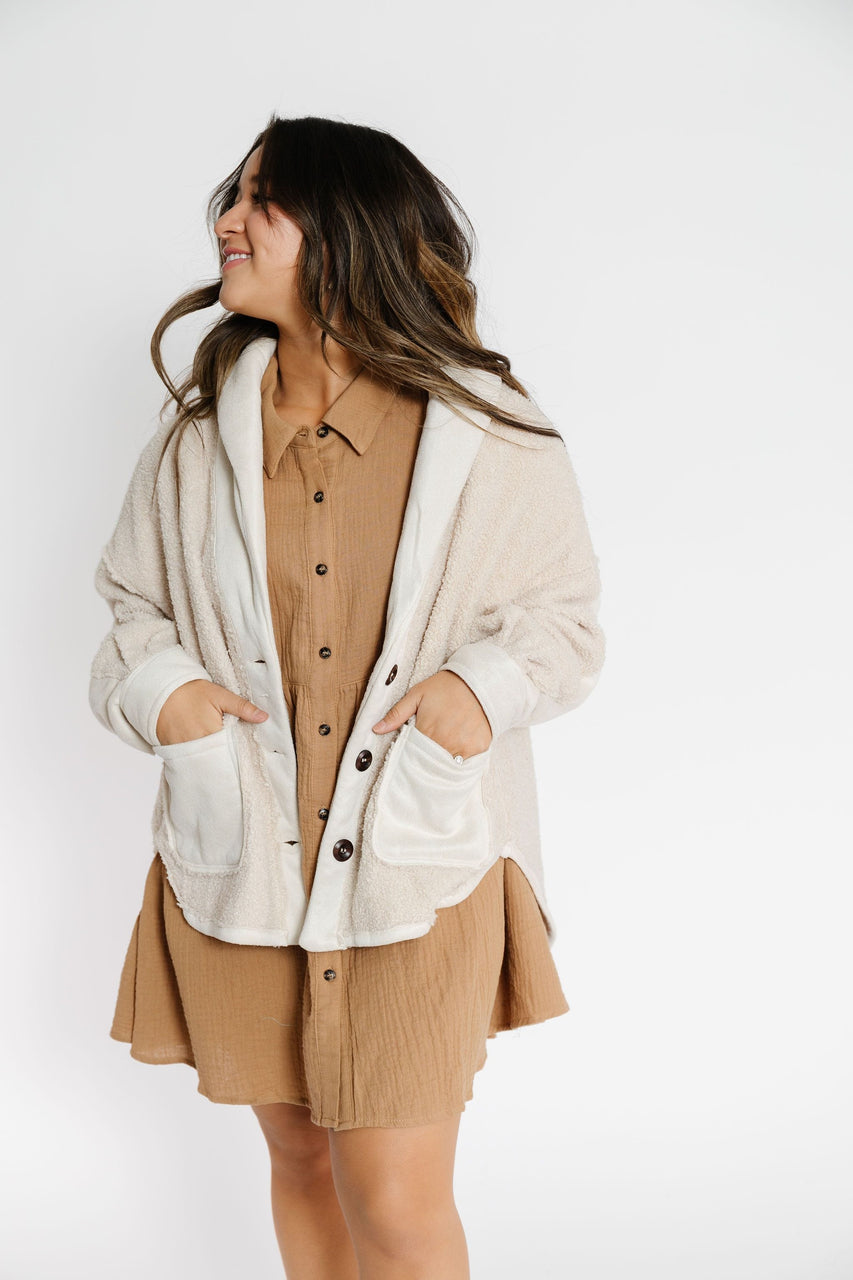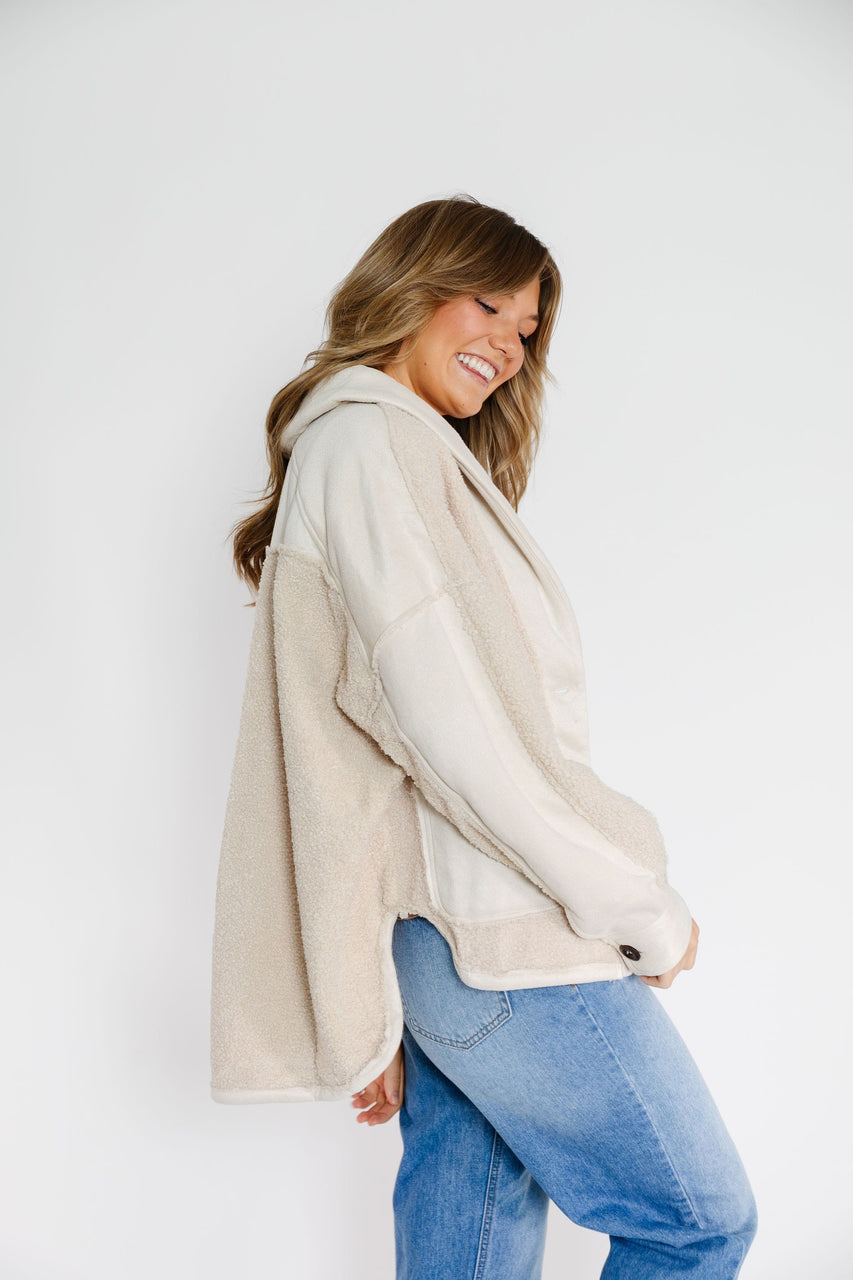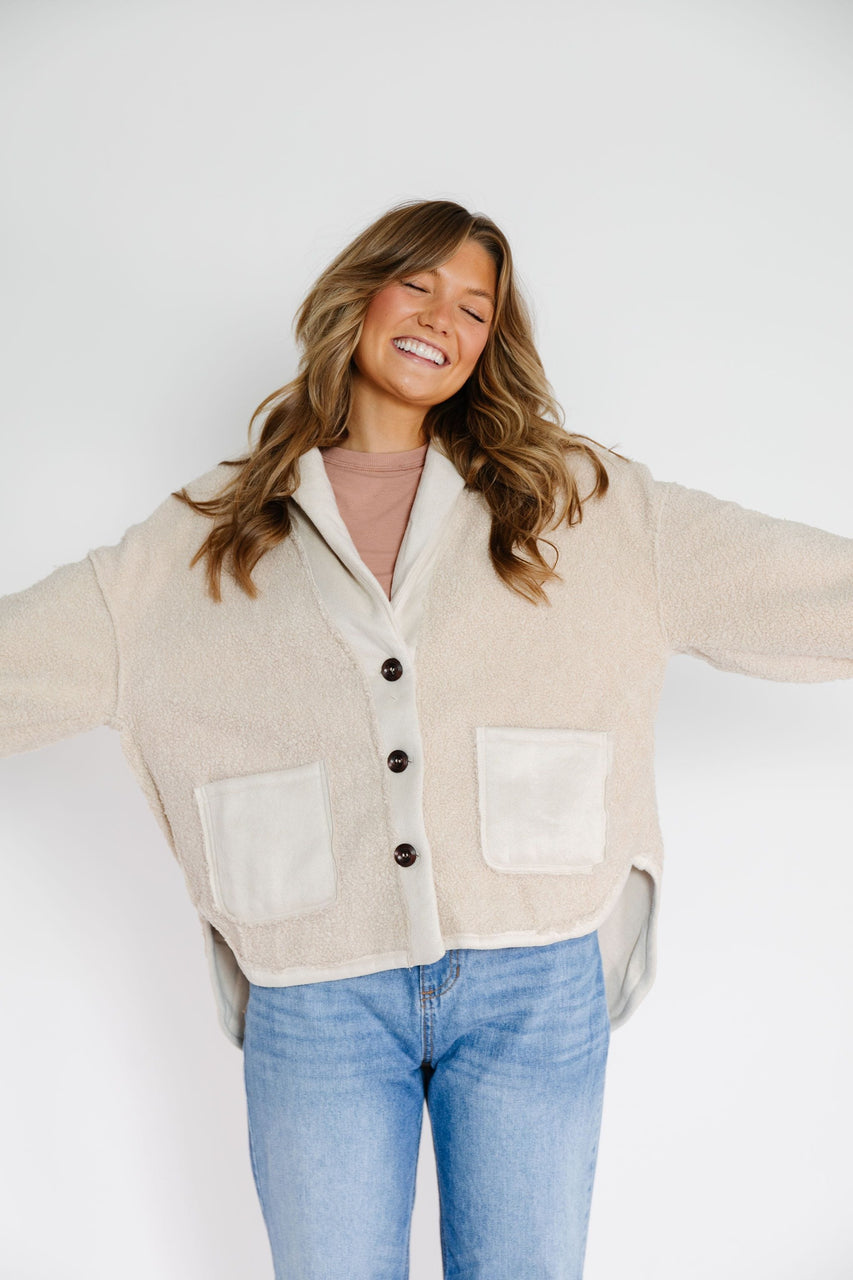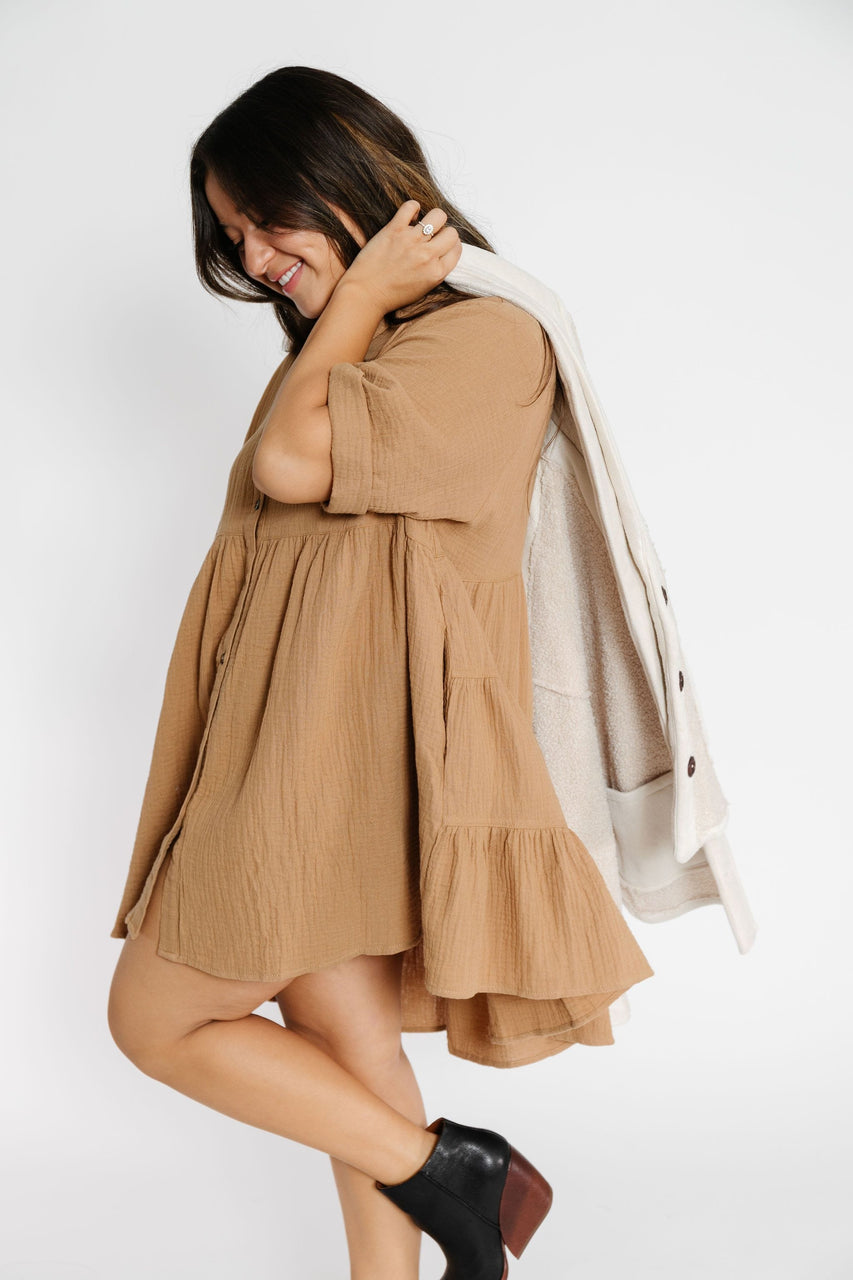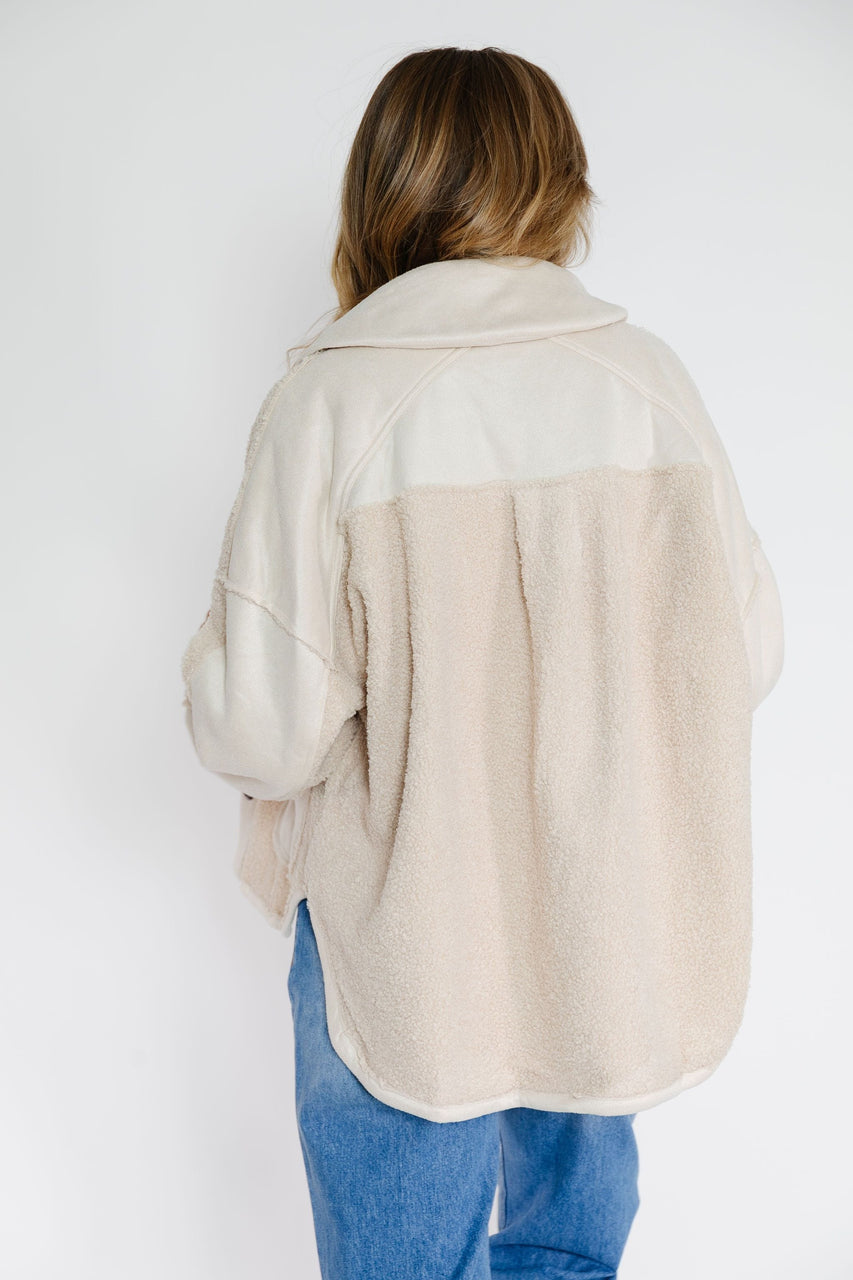 Ashe Jacket in Taupe
$ 70.00
It's jacket season, and we are excited to offer the Ashe Jacket online. Details include... a loose fit, shawl collar, buttons, patch pockets, button cuffs, curved hem with faux suede and terry cloth accents. Length is about 23/27".
100% polyester
Models are 5'9 and 5'3" and are wearing smalls
approximate bust measurement across the front - not doubled

small: 24"
medium: 25"
large: 26"
*paired with our Tia tee, Emmitt denim, and Shannon dress
(boots not available)