→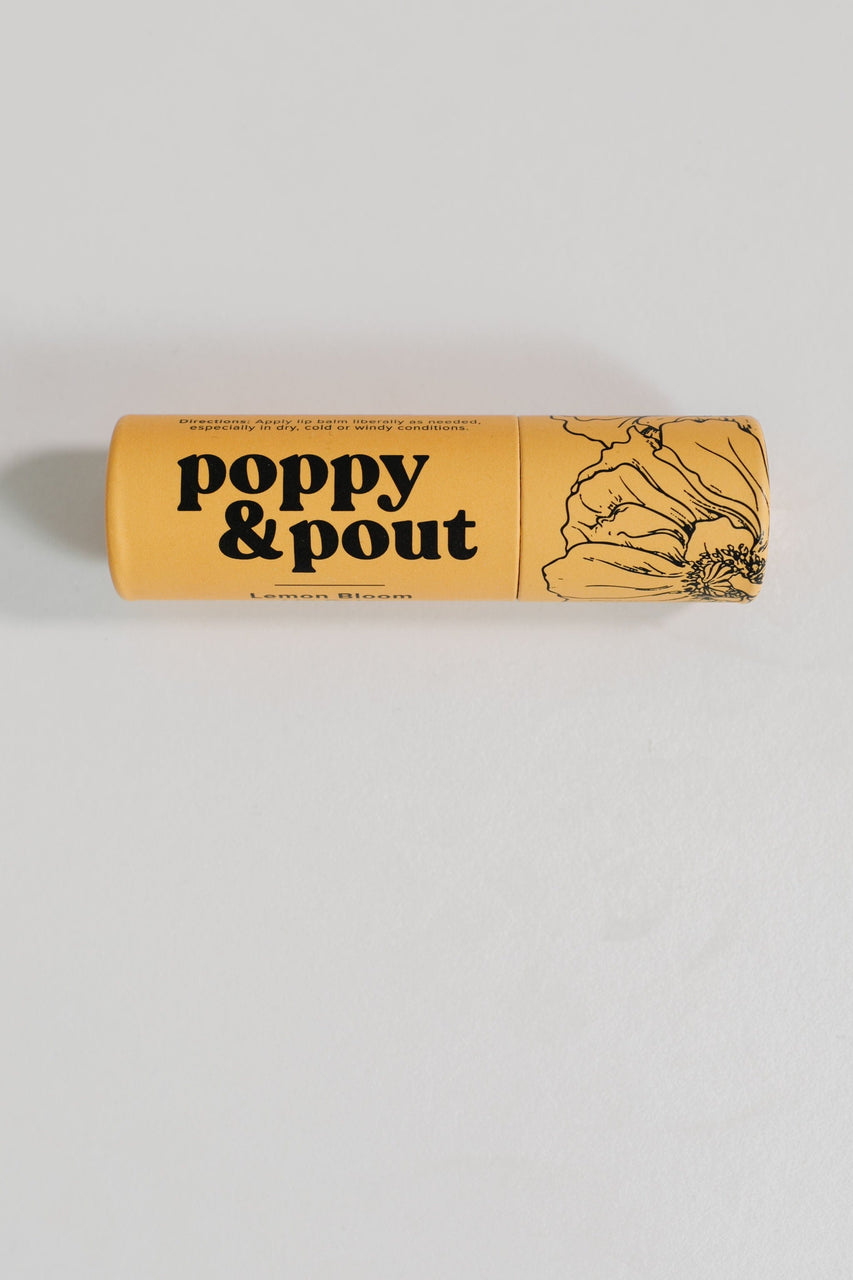 Poppy & Pout Lemon Bloom
$ 10.00
From Poppy & Pout:
Anyone who enjoys the scent or flavor of lemon will love their Lemon Bloom Lip Balm. It's both refreshing and hydrating. Every Poppy & Pout lip balm is made with 100% natural ingredients and is hand-poured into eco-friendly cardboard tubes.
Net weight .3 oz/ 8.5g
Their lip balms are made from
*beeswax ethically sourced from the US
*organic coconut oil from the Philippines
*Sunflower oil from the US
*A hint of essential oils/natural flavor oils
*A drop of Vitamin E
That's it. Simple ingredients for perfectly hydrated lips. Try their lip balms and you'll see the difference.